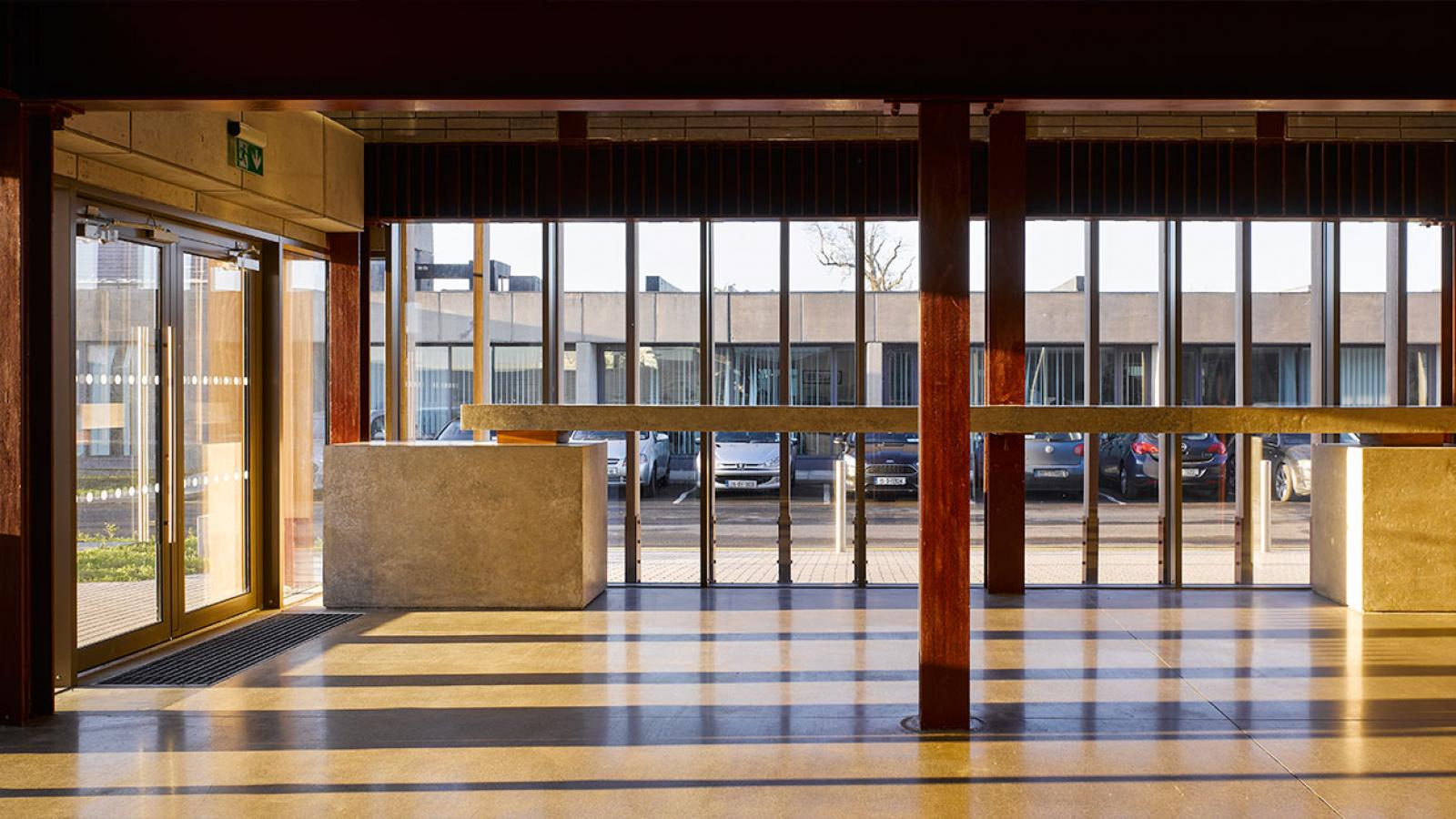 Conference Centre & Meeting Rooms
With adaptable multiple meeting rooms and a dedicated Conference Centre, located just off the M50, N2, and N3 with free parking, the Sport Ireland Campus Conference facilities are the perfect venue for hosting your meetings and presentations in the lush surrounds of Ireland's elite sports facilities.
Bookings are available to sporting teams and bodies, local organisations, corporate businesses, and others. Come and have your event at Ireland's most exciting sports venue.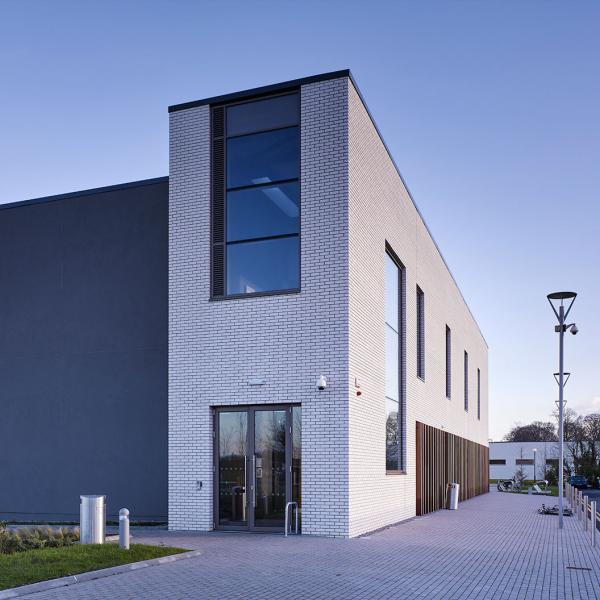 The Centre
The Sport Ireland Campus Conference Centre is a 2-story building, which comprises of a 100-seat theatre-style conference centre, a large adaptable Meeting Room that can cater for up to 50 people, plus a Catering and Reception display area, and lots of room for you to demonstrate or brand your goods.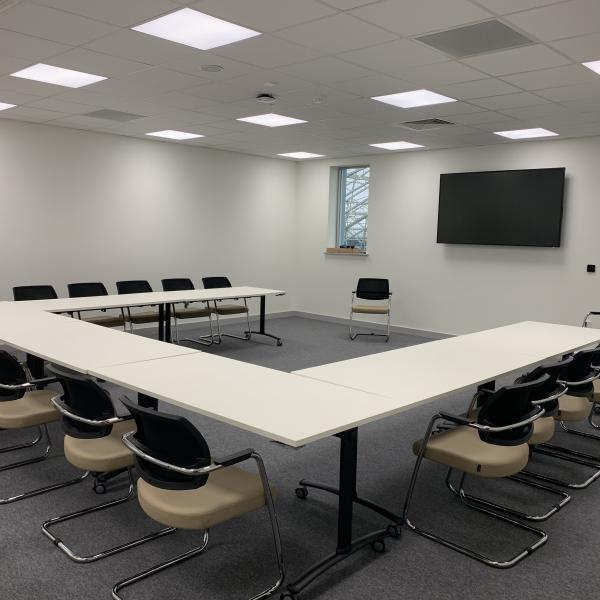 NIA Meeting Rooms
The Sport Ireland Campus has multiple meeting rooms of various sizes and adaptable layouts overlooking the various venues in the home of Irish Sport to facilitate your needs. As well as their ideal location and flexibility, our meeting rooms also come with;
Spring WaterProjector & Screen Flipcharts & Markers
Complimentary Car Parking
Complimentary High Speed WiFi
Conference Pads & Pens (Meeting Room)
Conference Theatre - Seating 100 People
Pricing:
€440 (+23% Vat) per day
€275 (+23% Vat) evening rate
NGB rate available
Meeting Rooms
Pricing:
€275 (+23% Vat) per day
€137.50 (+23% Vat) evening rate
NGB rate available
National Indoor Arena
| | | | |
| --- | --- | --- | --- |
|   | Max Capacity  | Full Day Rate | Half Day / Evening Rate (4 hours) |
| NITC 1/4 Room | 30 | €275.00 | €137.50 |
| NITC 1/2 Room | 60 | €330.00 | €165.00 |
| NITC Full Room | 120 | €440.00 | €250.00 |
National Indoor Arena Covered Pitches
| | | | |
| --- | --- | --- | --- |
|   | Max Capacity  | Full Day Rate | Half Day / Evening Rate (4 hours) |
| NIACP - Briefing Room | 30 | €275.00 | €137.00 |
| NIACP - Players' Lounge | 50 | €330.00 | €165.00 |
| NIACP - Coaching Area | 50 | €330.00 | €165.00 |
| NIACP-Conference Room | 70 | €385.00 | €220.00 |
Our bookings team can assist in finding the right options for your needs