Sport is for everyone, and so is Sport Ireland Campus. Our facilities are top of the range to ensure that everyone has what they need to train effectively for fun and for their future.
Our qualified coaching team have developed programmes to promote greater participation and inclusion in Sport and physical activity for people with a disability. 
Autism Class Swimming Lessons
Our Autism Class swimming lessons cater for children who have autism aged 4 to 10 years (Junior Group) and 11 years up (Teens Group). The lesson is structured in a way that suits the development of the child. Having the adult in the water allows the swimmer to feel supported. This will also teach the adult supports and holds that they can take with them wherever they go. This structure allows a strong bond to be created between swimmer and adult in a more relaxed quieter environment under the watchful eye of our qualified teachers. Here they will learn the fundamentals and core aquatic skills.
Inclusive Camps
A variety of sports and games that are suitable for all levels of ability aged 6 to 14 years. The aim of this Inclusive Multi-Sport Camp is on developing physical and sporting ability as well as providing an opportunity to socialise and make new friends in a structured and fun-filled environment.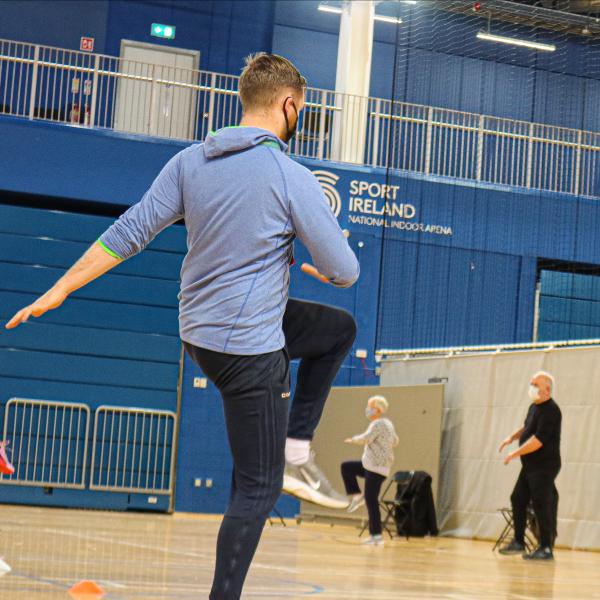 ExWell Medical Fitness Classes
ExWell Medical offers supervised exercise classes, with medical oversight,to people with any  type of long term illness. 
The classes are run by highly trained staff and take place in the fantastic facilities of Sport Ireland Campus, in a safe and enjoyable environment.  
We can transform your life and bring back confidence,enjoyment and hope.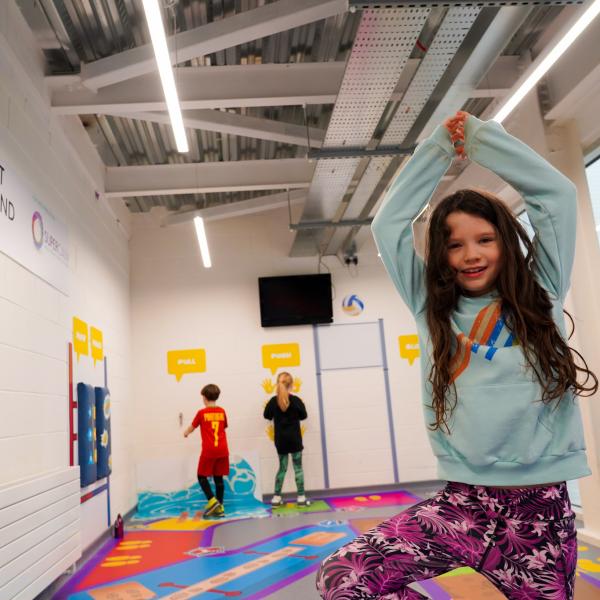 Sensory Floor & Wall Pathway - Free to Use
In our National Gymnastics Training Center viewing gallery (level 2) we have installed a new sensory floor and wall pathway which offers a calm and emotionally resilient way for children to build a solid foundation of sensory, emotional, and self-awareness. The pathway, which offers play with purpose, helps to develop skills for socialising, communication, wellbeing, gross and fine motor skills, coupled with a toolkit of thinking skills for focus, problem-solving, planning, evaluation, flexibility and memory.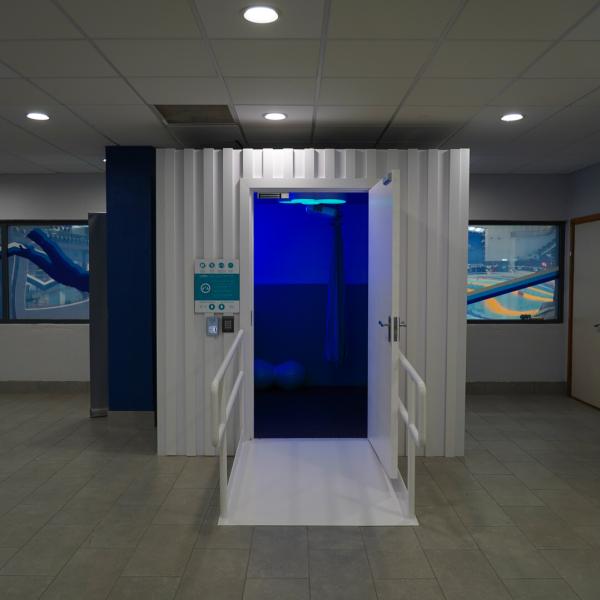 Sensory Pod
We have recently introduced a new sensory room designed by SuperCalm for visitors at the Sport Ireland National Aquatic Centre who are living with autism, disability, or experiencing sensory challenges making it difficult to feel comfortable in public spaces. The goal is to provide a safe and supportive space where visitors can emerge feeling rejuvenated and focused.