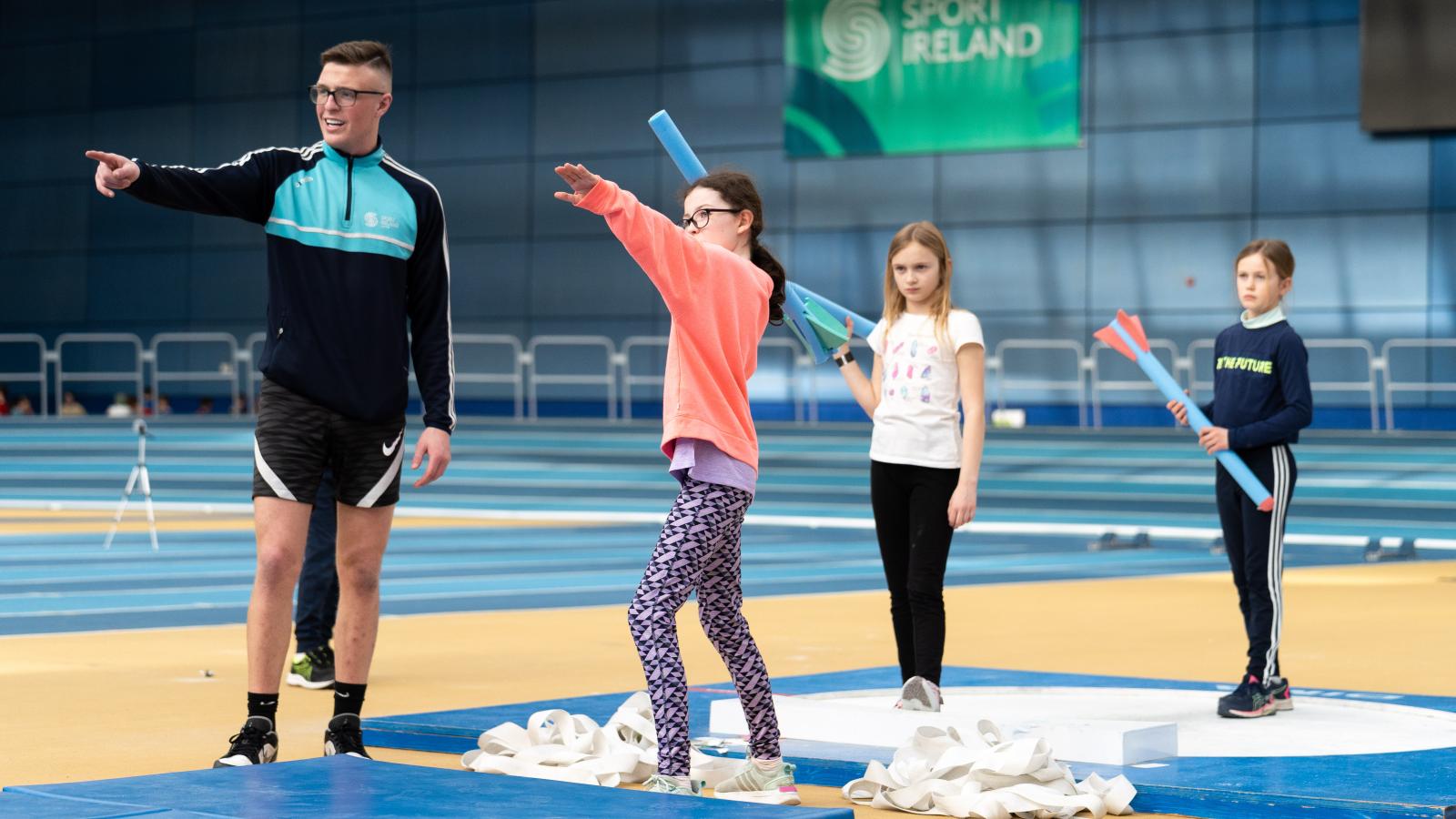 The Sport Ireland Campus Schools Sports programmes are aligned with the National Physical Education Curriculum and help to promote a positive attitude towards physical activity and its contribution to a healthy lifestyle. Each one of our sports programmes can be tailored to best fit your school's physical education needs and to enhance each child's experience.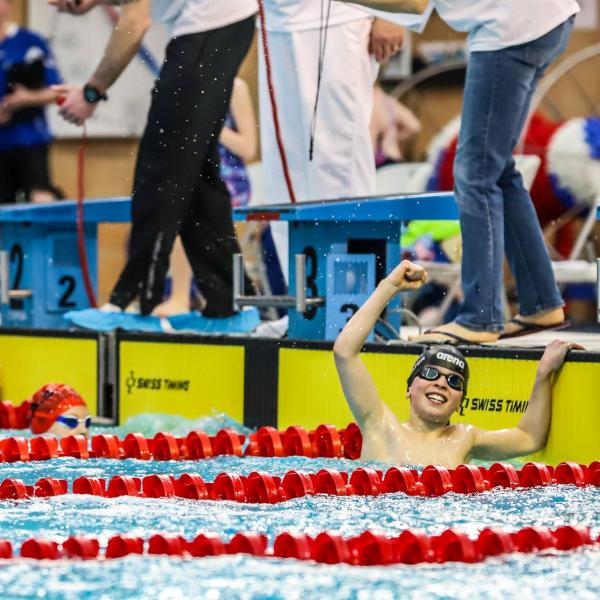 Swimming Programme
Our Learn to Swim programme follows the swim development pathway set out by Swim Ireland which is nationally recognised as best practise and allows each child to progress at their own pace.Swimmers are assessed on the 1st day of term and divided into classes according to swim ability. Our primary school Aquatics programme covers the following strand units:
Hygiene
Water safety
Entry to and exit from the water
Buoyancy and propulsion
 Stroke development
 Water-based ball games
Understanding and appreciation of aquatics•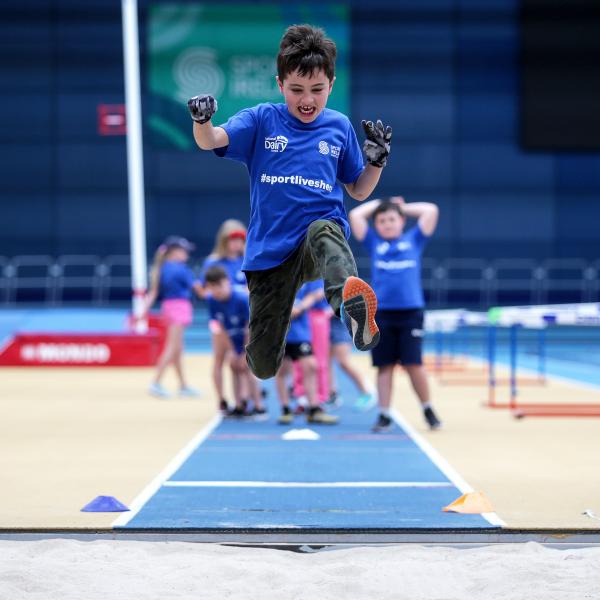 Athletics Programme
In partnership with Athletics Ireland, the Sport Ireland Campus has developed an innovative primary school athletics programme that develops the key fundamentals of Athletics – Running, Throwing and Jumping. The programme is delivered in the world class National Indoor Athletics Training Centre and led by 2-time Olympian and current Irish record holder David Matthews.
Our primary school athletics programme covers the following strand units:
Running
Jumping
Throwing
Understanding and Appreciation of Athletics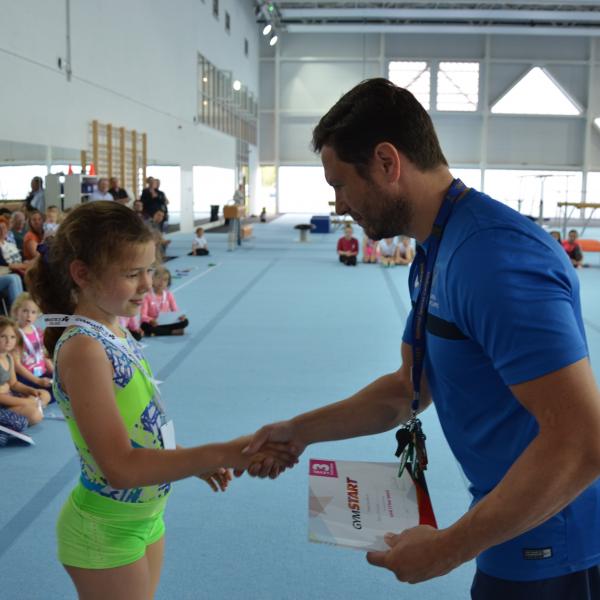 Gymnastics Programme
The Sport Ireland Campus Schools Gymnastics programme is aligned with the National Curriculum and helps develop key fundamental movement skills – as well as Gymnastics specific skills. Each child works through the key competences of the Sport Ireland Campus Gymnastics programme and is awarded with a certificate of achievement during the programme finale ensuring they are motivated to keep learning and developing their skills.
Our primary school gymnastics programme covers the following strand units: 
Movement
Understanding and appreciation of gymnastics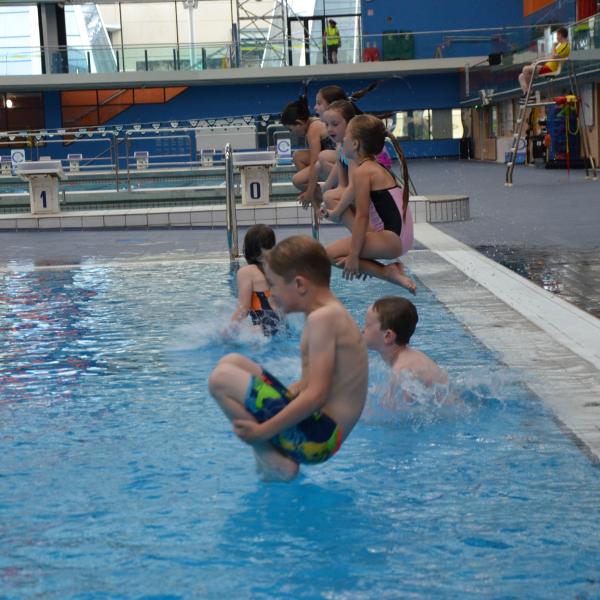 Diving Programme
The National Aquatic Centre Learn to Dive Programme offers a series of progressive courses designed to teach basic diving skills in a fun, safe and encouraging environment At the end of the term, each child will receive a report card with feedback for their parents and some advice on how to keep developing their Diving.
Diving is a fun, unique sport that will add real value to the sport and PE provision in your school. It is a sport most children do not get to try – but those that do try it, absolutely love it.