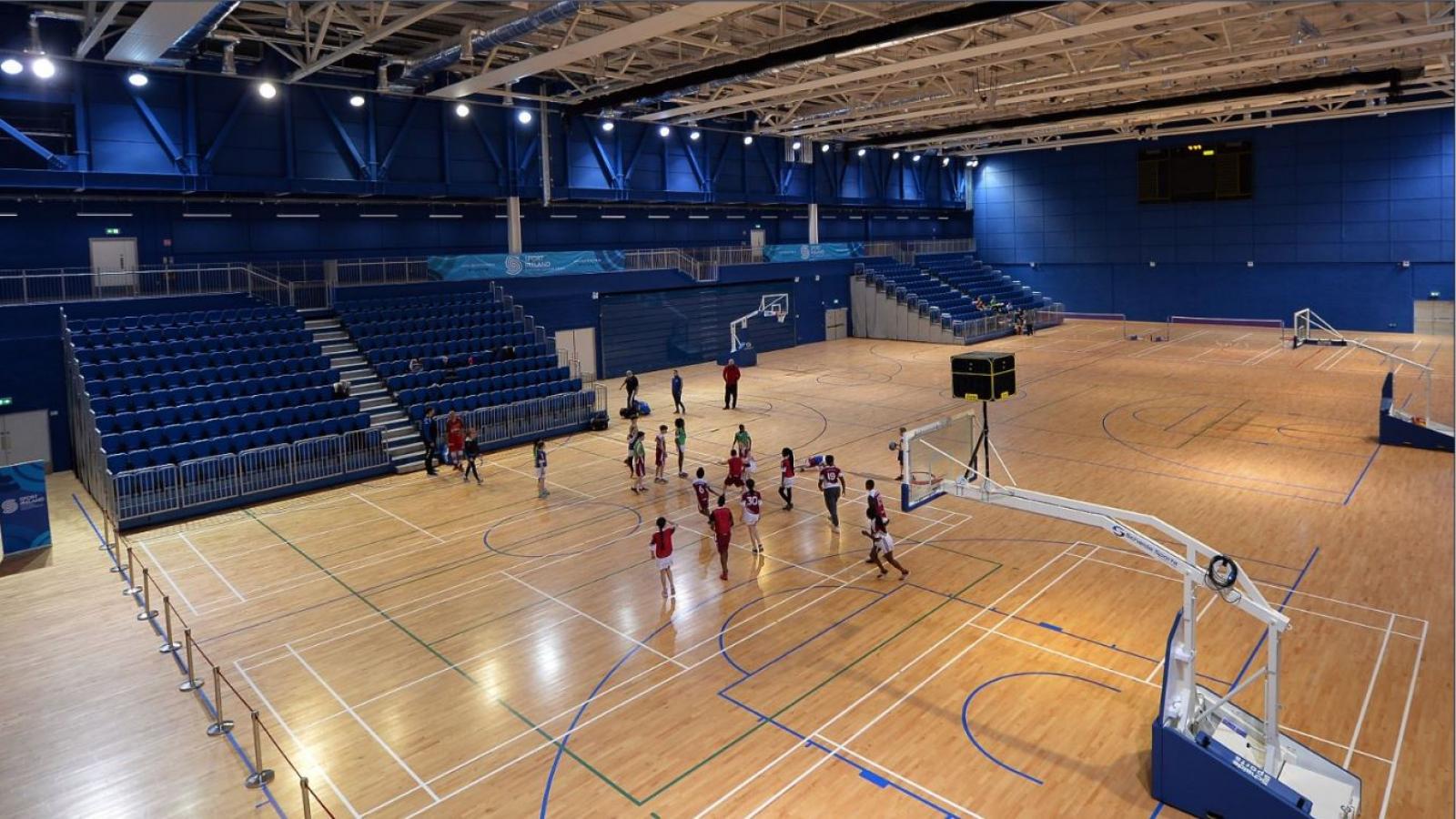 National Indoor Training Centre
The NITC is a large multi-sport venue, which can be subdivided into 3 international size basketball courts.
For clubs, sports organisations, schools or groups, this is the perfect venue to rent a sports hall for basketball, futsal, badminton, and so many other sports. 
Our Sports Halls are available to hire at excellent value.  The courts can be hired as 1, 2 or 3 halls, with line marketing for multiple sports. 
This hall has movable bleacher seats which can seat up to 1,680 people. The seats can be moved depending on the requirements of specific events.
To view our bookings terms and conditions click here.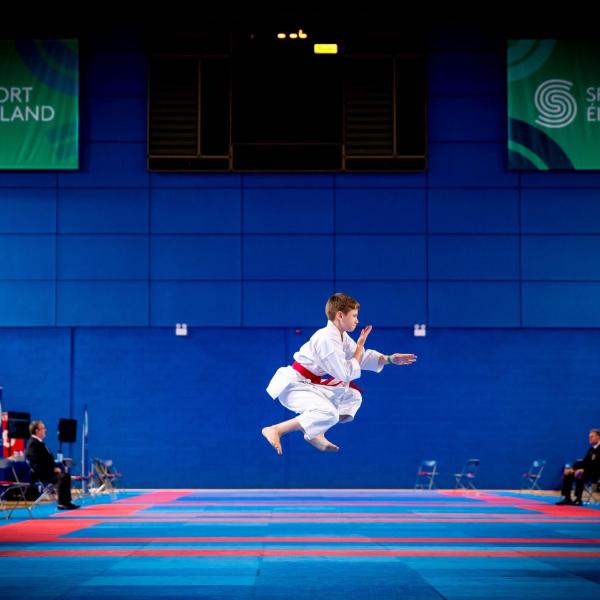 Centre Specifics
The Sport Ireland National Training Centre is available for both sporting and event/conference bookings.
The Training Centre consists of:
1,836m² arena
The configuration of the floor area is Multi-Sport (with full markings)
with 1,680 retractable seats.
Layouts can be adjusted to suit training/competition requirements up to international standards
Sports Available to Book:
Badminton Court Rental
Basketball Hall Rental
Futsal Court Rental
Dodgeball
Flagball
Indoor Soccer
Rounders
Table Tennis
Short Tennis
Archery
Volleyball
Olympic Handball
PowerChair Football
Ultimate Frisbee
Indoor Cricket (Kwik Cricket)
Indoor Bowls
Martial Arts
Events & Conferences
The Sport Ireland National Training Centre can be hired for a wide range of events and conferences. The 1,836m² floor space, 1,680 retractable seats, free parking and ease of access create the perfect facility for large scale events.