Give your Child the Best. Birthday. Ever. at the Home of Irish Sport
Does your child love Gymnastics or waterpark adventures? Let Sport Ireland Campus turn your child's birthday party into an exciting day to remember. We provide fun-filled, action-packed birthday parties with Gymnastics in our world-class high-performance environment or AquaZone adventures.  
Our parties are designed around the age group of the children, scroll down to view a full list of options.
•    Simple and Stress-Free We do all the entertaining. You get all the credit.
•    Action-Packed Fun & Inspiration 
•    Cool Factor We'll make you the coolest parent in the world!
Check out all of our party options below.  For frequently asked questions about our Birthday Parties click here.
AquaZone Party (All Inclusive)
From our tropical indoor waterpark to our dedicated Party Zone where food is provided by our fantastic restaurant, your child and friends will enjoy a birthday party they will never forget.  
Package: 2 hours in AquaZone, entry to "Finnie's Party Zone", a kids meal (sausages/nuggets & chips with drink).
Cost: €175.00 for up to 10 kids, and then €17.50 per extra child (max. 20)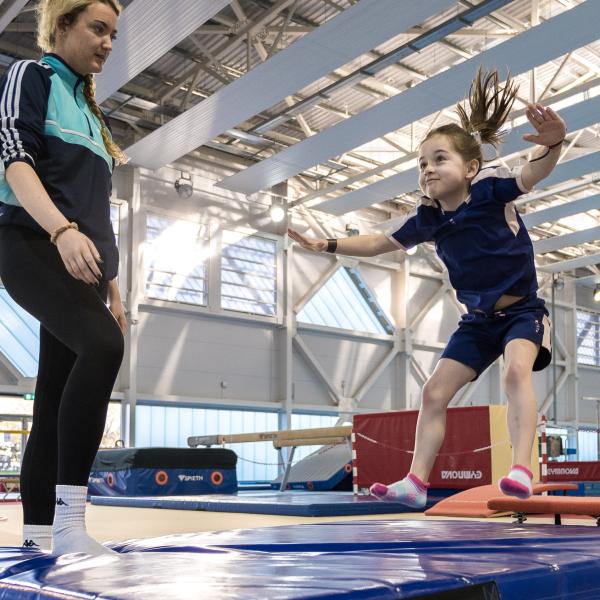 Gymnastics Party (Bring Your Own Food/Drink) 
Make your budding gymnast's birthday extra special! Partygoers will celebrate like gymnasts with an exciting range of action-packed balancing, swinging, jumping and tumbling activities and games led by our expert gymnastics team. All the key ingredients for a series of fun and games such as Rope Swing, Island Hop and walk the Plank!
Package: 90 minutes of fun and games followed by 30 minutes at a designated party area for up to 16 kids. Bring Your Own Food and Drink.
Cost: €168 for up to 16 kids (non-deductible for less than 16 kids). Payment is required upfront.