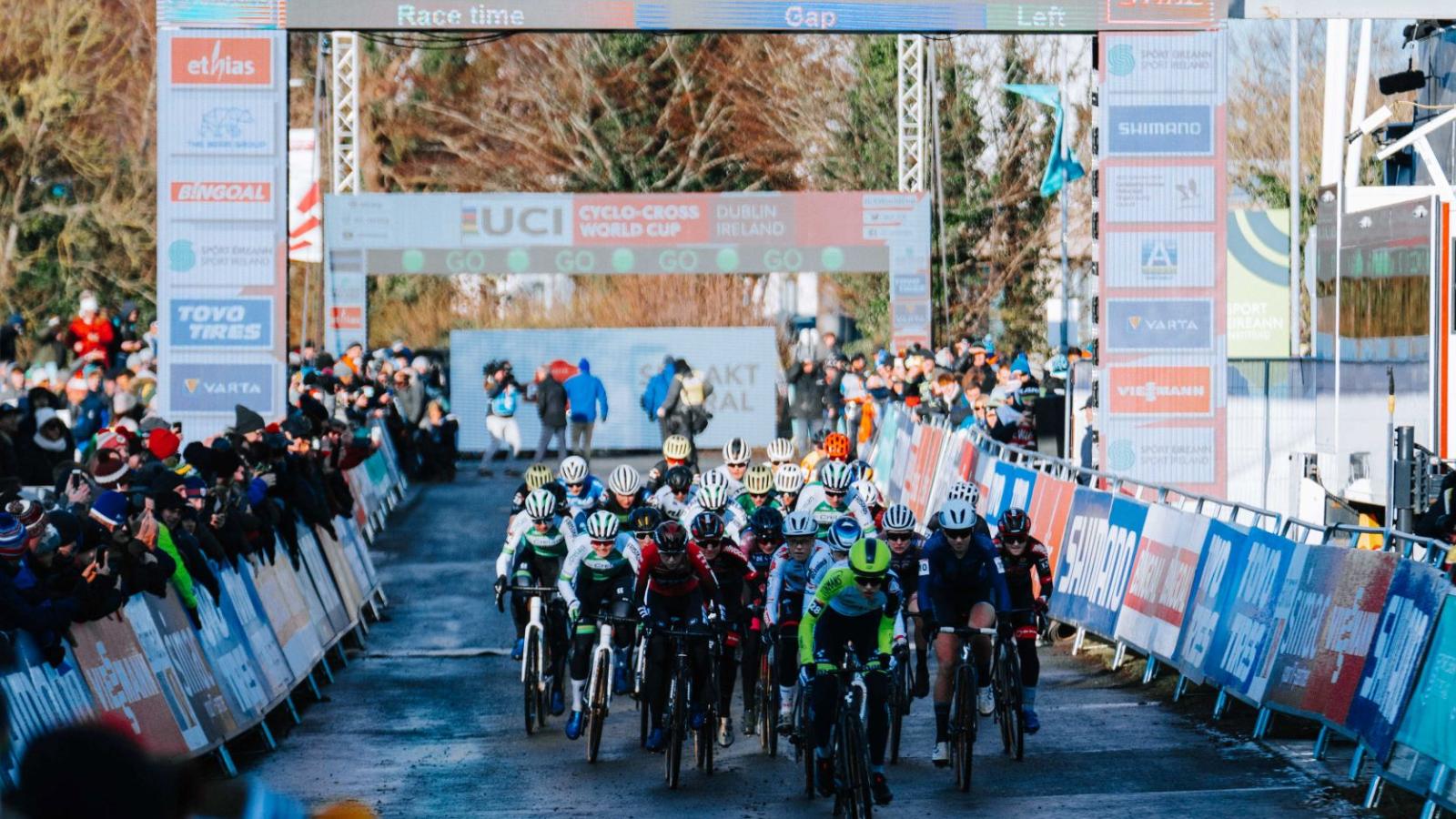 8,000 fans attend UCI Cyclo-cross World Cup Dublin at Sport Ireland Campus
Sport Ireland Campus welcomed another elite international event this weekend, the UCI Cyclo-cross World Cup.
Irish Cycling fans turned out in their droves as 8,000 people attended the UCI Cyclo-cross World Cup Dublin stage in the Sport Ireland Campus on Sunday, December 11th. The strong support from the Irish cycling community made for a fantastic atmosphere as spectators enjoyed all the action. 
Sunday's action was part of a weekend that featured a host of support races on Saturday, December 10th, that gave U14 and U16 boys and girls and domestic senior and masters riders the chance to ride the World Cup course. 
Flanders Classics CEO Tomas Van Den Spiegel said:  
"This first Dublin round was an absolute success. Those 8.000 fans enjoying the first UCI Cyclo-cross World Cup on Irish soil turned the Sport Ireland Campus into a fantastic winter cycling event. We hope everyone loved this as much as we did, and we are happy to look at the possibility of coming back here next season." 
Sport Ireland CEO Dr. Una May said:  
"Sport Ireland is really thrilled to have seen so many people here on the Sport Ireland Campus today having a fantastic time and a great experience at this event. I hope that everybody enjoyed it as much as the riders seem to have enjoyed it as well as all our visitors from overseas. The event has been a huge success." 
Belgian champion Wout van Aert finished took the headlines as he surged to the lead in the penultimate lap and held the gap to take victory in the men's elite race.  
In the women's elite race, Dutch duo Fem Van Empel and Puck Pieterse battled at the front of the race throughout before Van Empel pulled away in the final straight to take the win.  
Oliver Akers and Katie Reilly were the winners in the morning's UCI junior races.
Sport Ireland Campus was delighted to be the host location for such an elite event following on from the great success at the Women's EuroHockey Championship Qualifier in August and the European Cross Country Championships late last year, as a key part of the Sport Ireland Campus strategy is to attract such prestigious international sporting events.