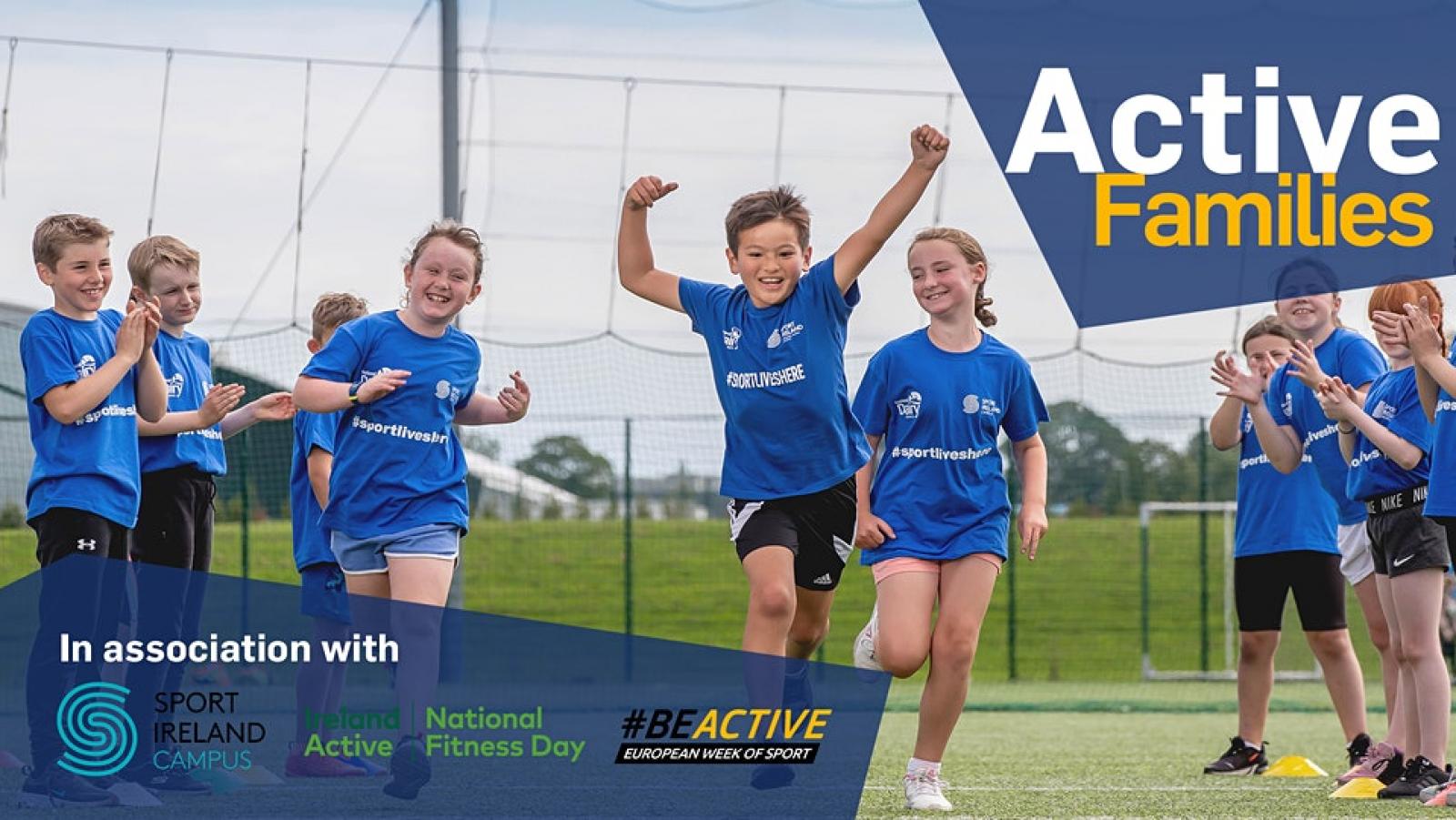 Active Families Event
Join Sport Ireland Campus for Active Families as we dive in to the importance of keeping your house active.
About This Event
Join us for our virtual Active Families event in association with the Irish Times, Ireland Active, and European Week of Sport.
The Irish Times Journalist Jen Hogan will be joined by Sene Naoupu, Jacqui Hurley and Alan Brogan to discuss how to keep your family active, how to keep kids in sport and how to tackle some of the sport & fitness issues around Covid 19.
The exclusive event will be streamed on the 30th of September, from 8 - 9pm. Register your interest now.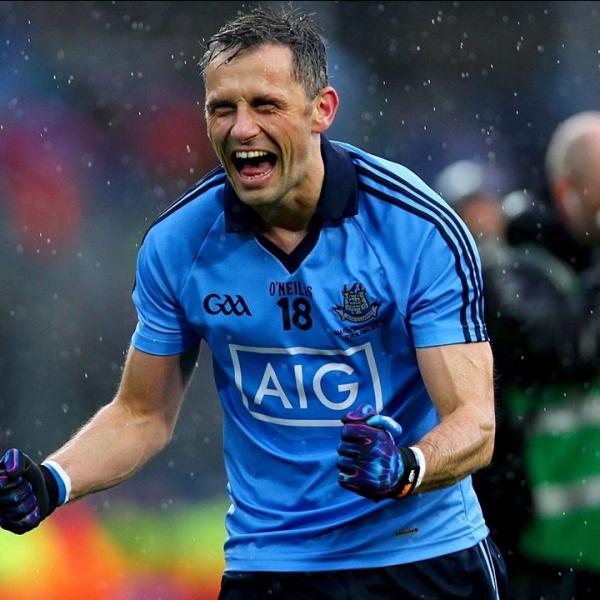 Alan Brogan
Alan Brogan is a Gaelic footballer from the St Oliver Plunketts/Eoghan Ruadh club who played inter-county with Dublin from 2002 until his retirement in 2015. He can play in the full forward line but usually played centre half forward for Dublin.
From a famous family, Brogan, is the son of former all-Ireland winning and All Star player Bernard senior and is the brother of current Dublin players Bernard junior and Paul. His uncle Jim was also an inter-county footballer for Dublin. In September 2004, Brogan was appointed as St Oliver Plunkett Eoghan Ruadh's Games Promotion Officer. In 2008, he captained Dublin in the Championship, replacing Colin Moran.
Having represented county, province and country, Brogan won his first Leinster Senior Football Championship medal in 2002, won an All-Ireland under-21 medal with Dublin in 2003 and scored 9 points for Ireland in their 2004 International Rules Series victory over Australia.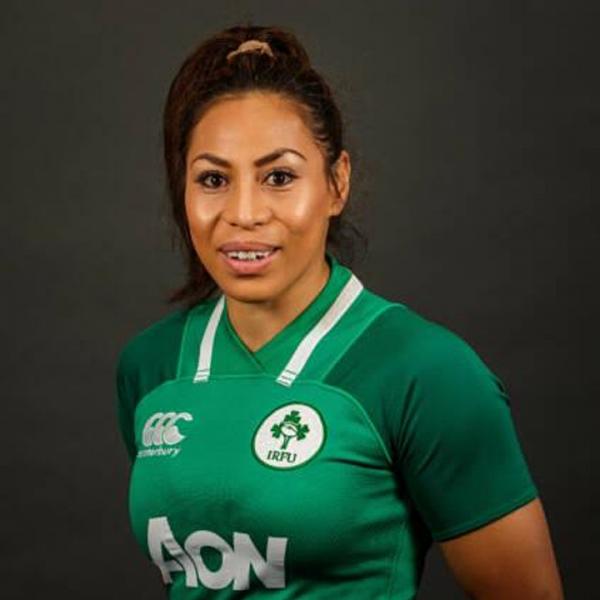 Sene Naoupu
Sene Naoupu is one of the most recognisable faces in world rugby, representing Ireland in Rugby 7's, 15's and Touch Rugby across nine World Series, four European Championships, and two World Cups. The Leinster Women's Rugby captain was twice selected to play for the Barbarians 2019 and has played in six Women's Six Nations campaigns to date.
Off the sporting field, Sene is also an accomplished businesswoman, founding companies promoting sport involvement, from leadership to participation to high performance. She was named as one of Ireland's 30 Most Influential women by The Irish Times as she continues to make a meaningful contribution to the game and the community around her.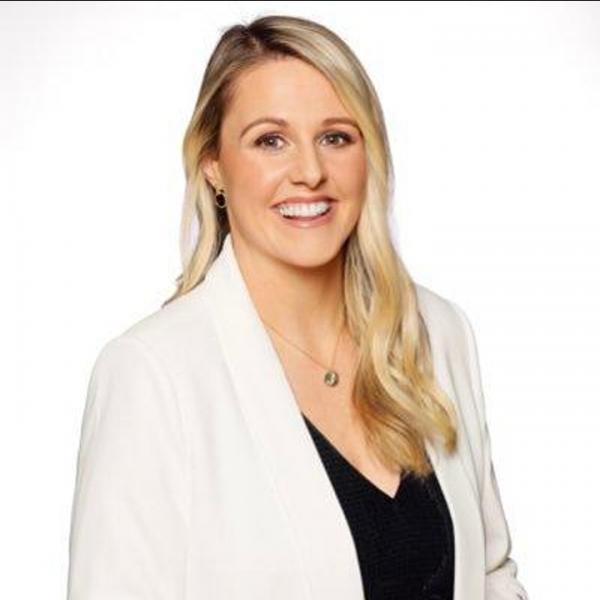 Jacqui Hurley
Jacqui Hurley is an Irish athlete, sports manager, sports broadcaster and chat show host employed by Raidió Teilifís Éireann (RTÉ). She is the co-presenter of Sunday Sport on RTÉ Radio 1 and presents the sports news on RTÉ television news each day. Hurley has played at the highest level in the sports of basketball and camogie and currently manages the Irish under-16 women's basketball team. On 1 February 2009, she became the first woman to present a sports show on RTÉ Radio when she began working on Sunday Sport.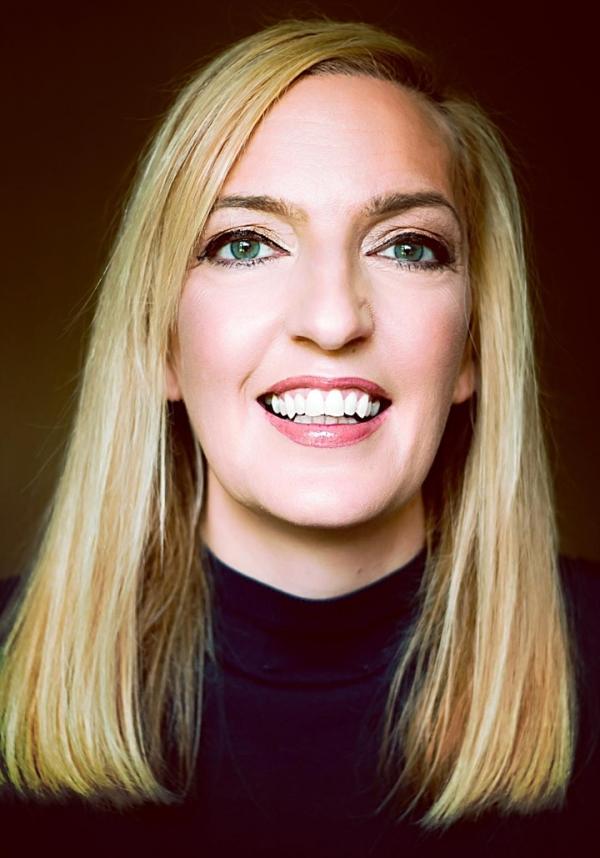 Jen Hogan
Jen Hogan is from Dublin, a journalist and a columnist with The Irish Times and also the author of a parenting book called The Real Mum's Guide to Surviving Parenthood (Orpen Press).
Jen is passionate about supporting and advocating for children, parents and families and the many issues and challenges that are faced in modern Ireland. She is a regular on national radio and television where she can be found discussing, debating and highlighting these issues. Jen is a mother of seven children which along with her work gives her great insights into the realities of raising children at all ages and stages. A self-proclaimed homework anarchist! Jen has been campaigning against it for a long time because she believe it's important that children have the correct balance of work, play and rest.
Jen also writes the Parenting in my Shoes series for The Irish Times too.