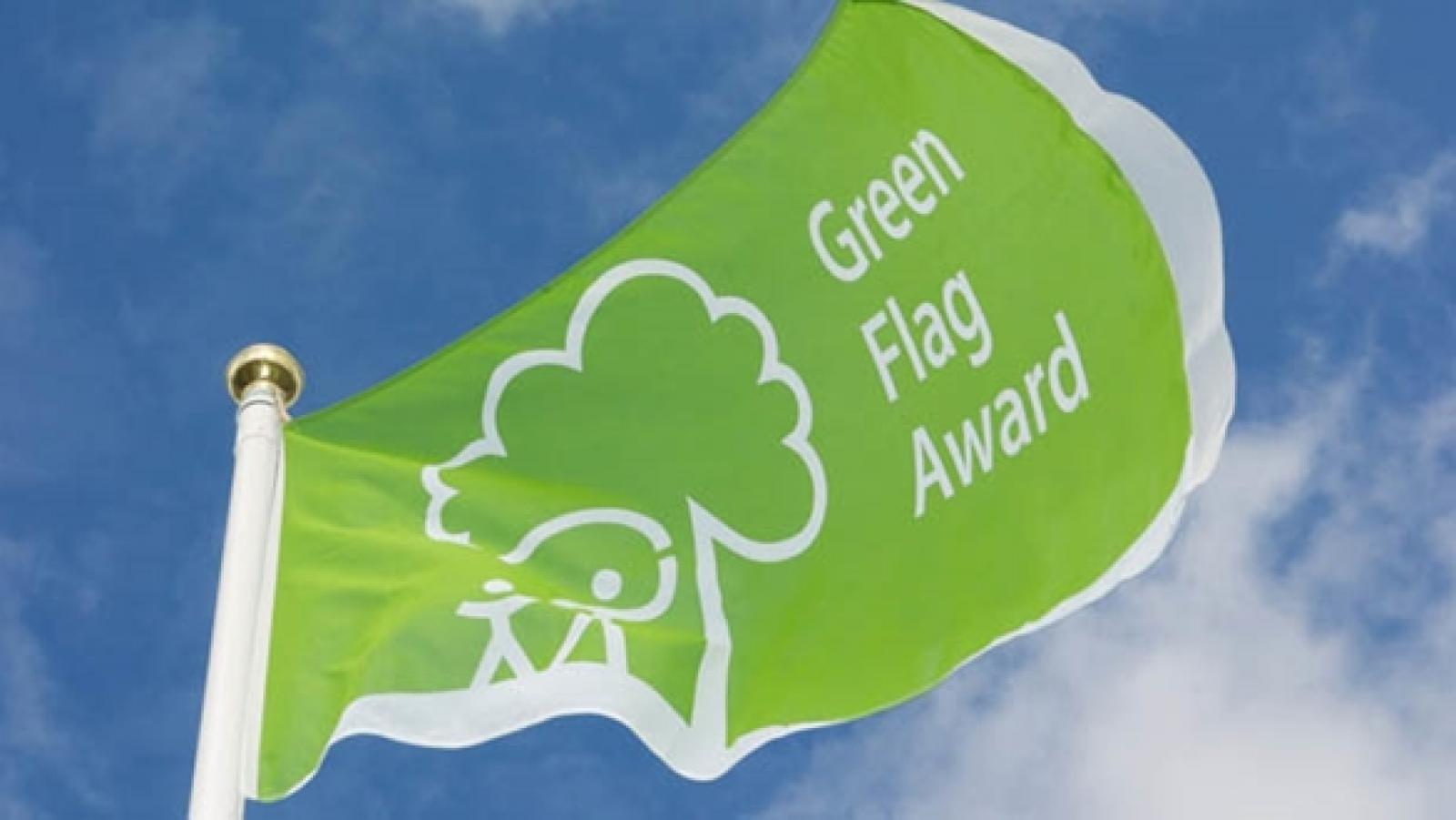 Sport Ireland Campus Awarded Green Flag Second Year Running!
Sport Ireland Campus is delighted to announce the Campus has once again been awarded a Green Flag for being one of Ireland's top parks and best gardens. 
This is the second year the Campus has been awarded the Green Flag due to the continued perseverance and diligence of the Campus grounds maintenance team. 
Since the Covid 19 restrictions were first introduced, the Campus played a vital role in our local community as a walking and exercise space, providing fantastic walking, running and green facilities for the community to enjoy. 
The award is only awarded for exceeding tough environmental standards in green space management, and excellence of visitor attractions – the Green Flag Award for Parks is the mark of a quality park or green space and is recognised throughout the world. The Green Flag Award is an international benchmark standard for parks and green spaces.
We would like to congratulate and commend our hard working grounds maintenance team and their commitment to the spectacular Sport Ireland Campus grounds.
The Green Flag Award scheme is also operating across Australia, Belgium, Finland, Germany, Mexico, The Netherlands, New Zealand, Portugal, Republic of Ireland, Spain, Sweden, Turkey, United Arab Emirates, United Kingdom, and the United States of America.
The Green Flag Award scheme aims to encourage the provision of good quality public parks and green spaces that are managed in environmentally sustainable ways as well as encouraging high environmental performance and good management.
Parks and green spaces are judged against eight key criteria. The judging criteria considers the fact that each park/green space will offer different kinds of facilities and will be managed and developed to varying opportunities and constraints. Innovation and the way facilities offered are tailored to the needs of the community will also be taken into account.