Sensory Pod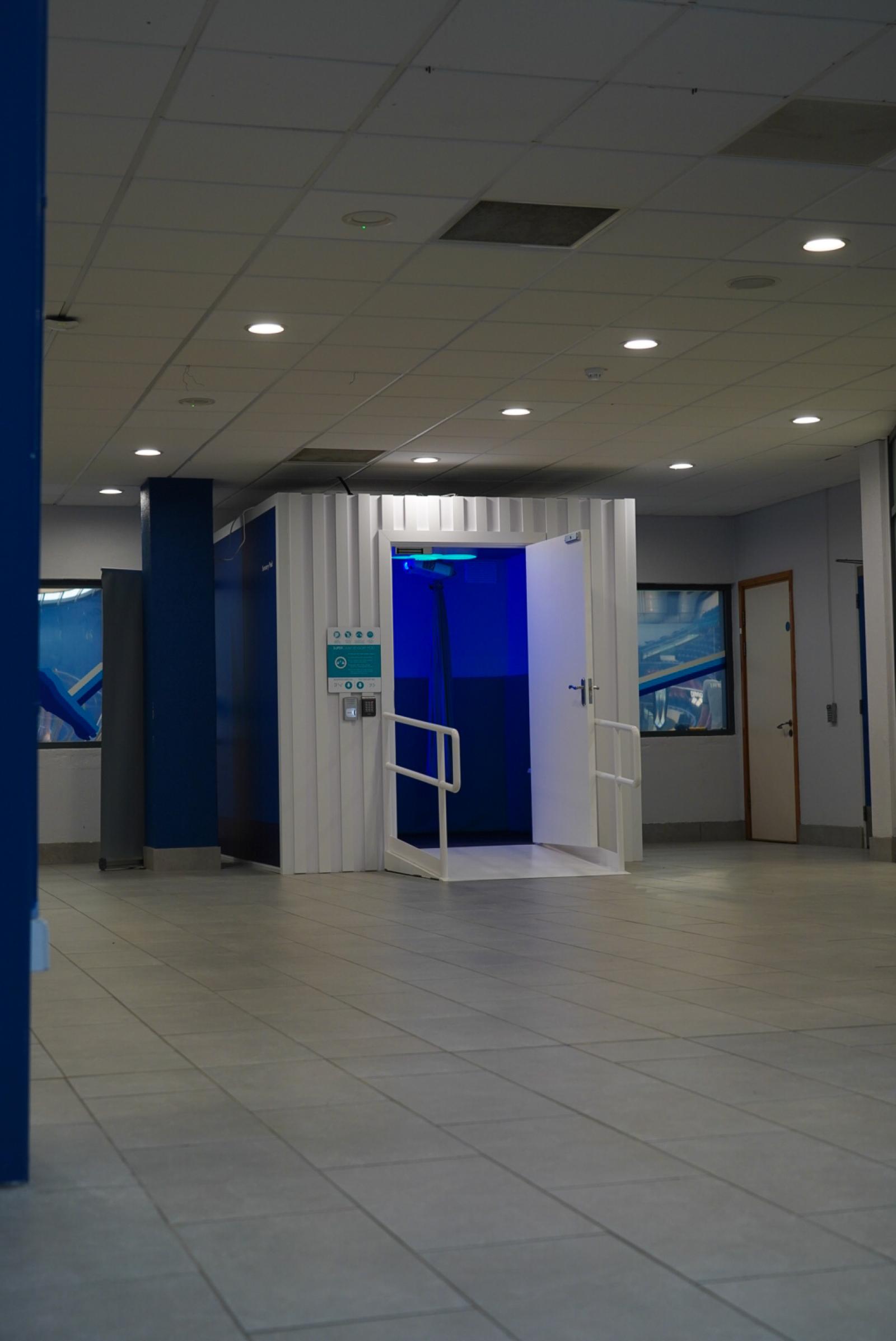 Sensory Pod
We have introduced a new sensory room designed by SuperCalm for visitors who are living with autism, a disability, or experiencing sensory challenges making it difficult to feel comfortable in public spaces. The goal is to provide a safe and supportive space where visitors can emerge feeling rejuvenated and focused.
Why Use it?
If you experience sensory challenges due to a disability and find it challenging to feel at ease in public spaces, our therapeutic space is specifically designed with you in mind. Here, you can take a brief respite and immerse yourself in a sensory environment that allows you to take full control of your sensory stimulation. This can aid in calming your body system and better preparing yourself for participation to the best of your ability.
Book a 30 Minute Session
Our SUPERCALM POD™ is located in the Sport Ireland National Aquatic Centre and sessions are scheduled in 30-minute blocks to help:
- RETREAT, - RESET, - RELAX, - REJOIN 
We kindly request that all users make a booking with reception to ensure that we can accommodate their needs. This helps us provide the best possible service to all visitors and staff.
Call reception on (01) 646 4300 to book your 30 minute session.