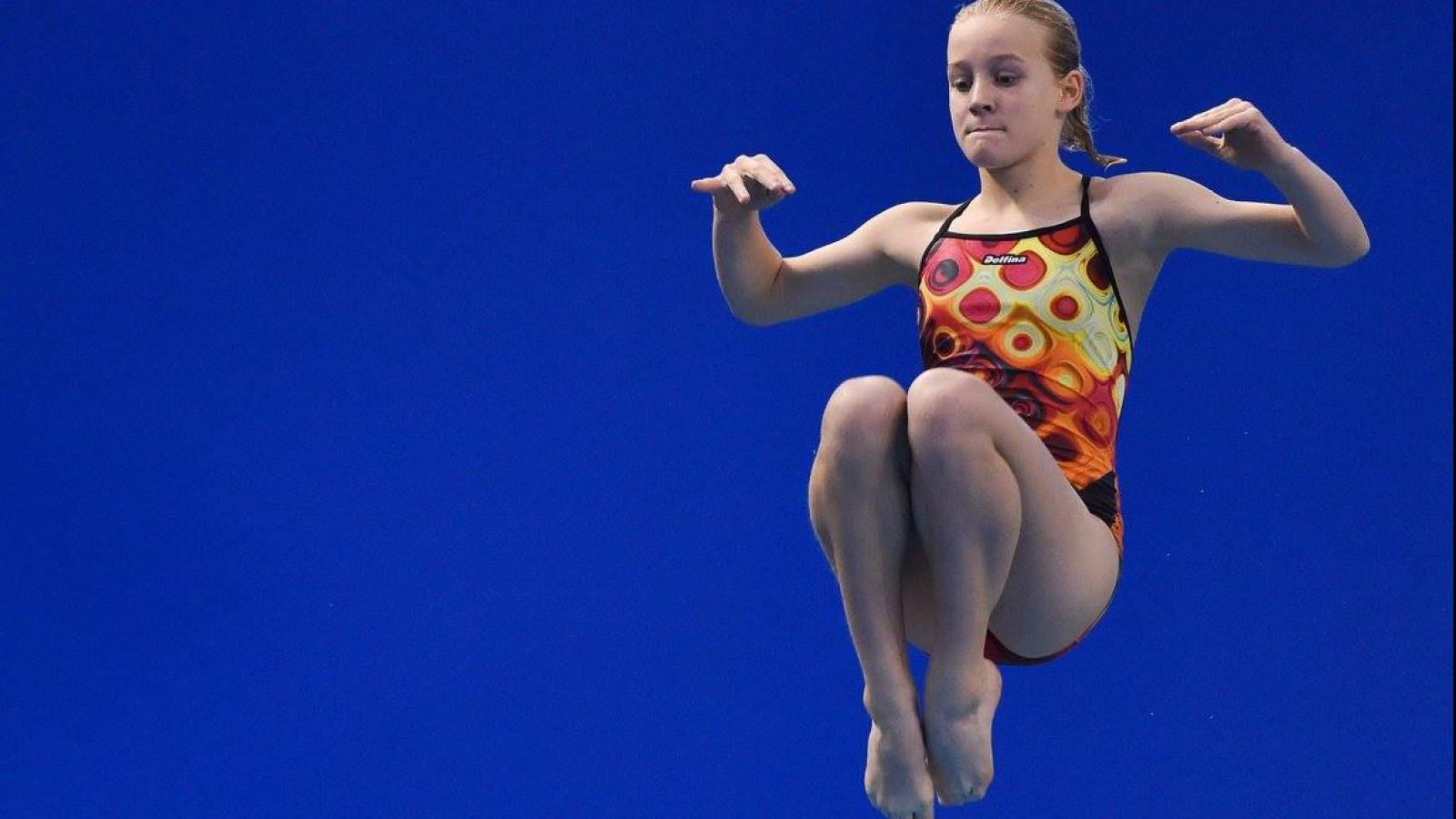 The Sport Ireland Campus team is delighted to announce the reopening of our Diving Academy Program. We look forward to welcoming you / your child back to a safe diving environment.  See below our Diving timetable with session start and end times: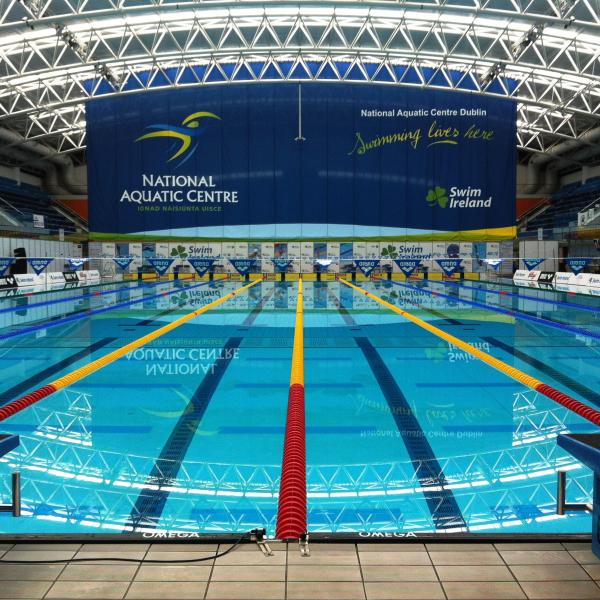 World Class Facilities
The Sport Ireland Campus Kids Diving Academy is held in the Olympic Standard Sport Ireland National Aquatic Centre. This facility is not only built to Olympic standards but was purpose-built for the 2003 Special Olympics aquatic sports. It regularly hosts national and international events.
As an academy member, your child will get to experience this elite, 2,500 seat facility, whilst perfecting their diving and movement skills.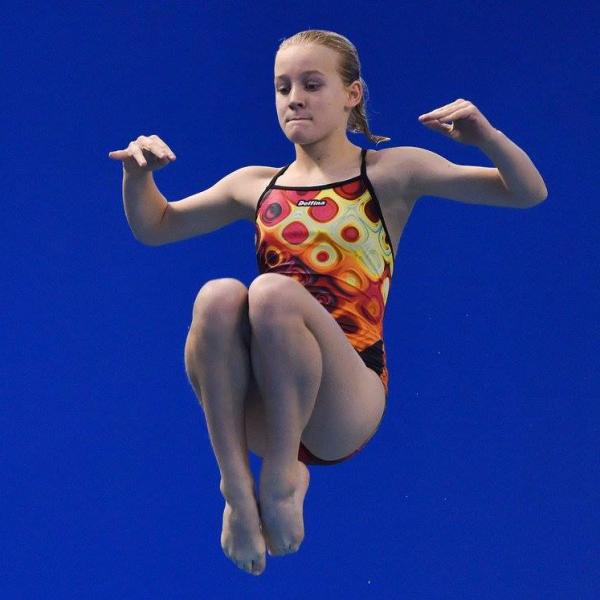 Expert Coaches
Our experienced and dedicated diving coaching team work closely with your children to ensure they are consistently progressing their diving and movement skills.
Children's Diving Lessons​:
Diving Assessment
If your child is attending our Learn to Dive Academy for the first time they must book into our Diving assessment. *See timetable linked above for available times.
 
This Assessment will be led by one of our diving team and will tell us which level your child will start at within our Academy. 
It is a prerequisite that all participants must be able to swim approximately 25 metres.
Learn to Dive 1 
​Learn to Dive 1 is the first stage of our Diving Academy pathway. This program is designed for complete beginners, during each 30-minutes session you will learn the fundamental and basic skills of diving. Our program is fun and exciting and will cover basic progressions from poolside and low-level diving boards.
Learn to Dive 2
Learn to Dive 2 gradually progresses the diver from basic diving skills from poolside to our 1 metre board. Here you will develop head first entries and the more technical side of diving. From this stage on the class duration will be 45-minutes.
Learn to Dive 3
​Learn to Dive 3 continues to build on the skills learnt in the previous levels. Difficulty will increase again, developing the basic diving skills to a higher degree. Here you will develop more diving body movements and learn your first back dives!
Learn to Dive 4​
Learn to dive 4 will continue the progress of Learn to Dive 1-3 adding more challenging skills to the program on both 1 metre and 3 metres while progressing to jumping off the higher boards.
Learn to Dive 5
Learn to Dive 5 is the last level in the Learn to Dive Academy. This level will combine all diving and jumping skills developed in Learn to Dive 1-4 and introduce you to more advanced techniques used in diving. This will enable the diver to develop the skills required to move on to harder dives. Once you pass all skills consistently in Learn to Dive 5, our skilled coaches will make the move for you into our Squad programme.
Additional information
Divers will be assessed multiple times during each 10-week Terms. Coaches will keep track of every child's progress and parents/guardians can follow their child's progress on 'On Course'. Notification for re enrolling will be sent out via email 3 weeks prior to the end of the term informing you whether your child is staying in the same level or progressing to the next level.
Teen Diving Lessons​
Teen Beginners
​Learn the basic skills of diving in a fun and sociable environment with other teenagers.
Teen intermediate
​Progress from the Beginner to Intermediate, developing the basic skills and moving on to harder dives. 45-minute session held once a week.
Squads
Beginners Squad
After you complete our Level 1 to 5 the Learn to Dive Academy, you will be invited to join our first phase of squad training which is Beginners squad. The Beginner Squad forms the base of our Training Squad structure and acts as the bridge from our Learn to Dive Academy. The aim is to introduce a squad environment where divers participate in more than one session per week and are introduced to the fundamentals of dry land training. Beginner Squad consists of two training session a week for both dry dive and pool. Athletes will have the option to take part in grass roots competitions, through a recognised diving club, and the coaches will take a detailed approach to tracking and monitoring how athletes are progressing.
Novice Squad
​The Novice Squad is our main stream Novice Skills competition squad. This is a progression from our Beginner Squad where divers will increase their training hours and attend a more enhanced dryland and pool-based training programme. The Novice squad consists of three dry dive and pool sessions. The Novice Squad key focus is to prepare athletes for the major novice skills competitions, while at the same time working on new dives required for the transition to Age Group competitions.
Intermediate Squad
​This is a side path to the Novice squad and a progression from the Beginners Squad. The Intermediate squad trains three times a week, both dry dive and pool sessions. The main focus of Intermediate Squad is to improve on dives previously learnt as well as learning more. Divers in this squad will have the option to part take in grass roots competition.
Advanced Squad
This Squad is for adolescents from 14 years up, who like to dive, developing dives they would like to learn and compete in occasional competitions. Competition can be either skills or age group competitions, this is dependent on which dives they perform.
Talent Squad
​This Squad has four sessions each week, pool and dryland. These children are preparing for competitions inside or/and outside of Ireland, to push them to the highest level they can achieve. The Talent Squad is the pinnacle of our training squad programme. A serious commitment to training is required and athletes must demonstrate an elite and professional attitude at all times. Athletes receive a bespoke training programme working towards optimum performance in significant International events.
Performance Squad
This is the 'competition' Squad. These children are slightly older than the children from Talent Squad and compete in competitions. We aim to develop to the highest level possible, that means competitions in Ireland and also outside of Ireland. Access to this squad is strictly controlled by the Head Coach and invitations will be given to those athletes who have demonstrated potential to perform in Age group only level competitions. The demands and commitment levels are much higher than squads in our main stream pathway. Coaches will use a detailed approach to tracking and monitoring progress to ensure athletes are maintaining or moving towards performance in competitions through a recognised diving club.
Talent Identification Program
The TID Squad is generated from specialised Primary School talent identification projects and forms the base of our Talent Pathway. Access to this squad is strictly controlled by the Head Coach who uses their expert eyes and judgement to access a child's potential to reach an elite level in diving. Participants take part in multiple sessions per week, following a dry land and pool-based training programme, and athletes will have the option to take part in grass roots competitions, through a recognised diving club. Coaches will regularly monitor progress and development to ensure that athletes remain on a pathway towards an elite level.