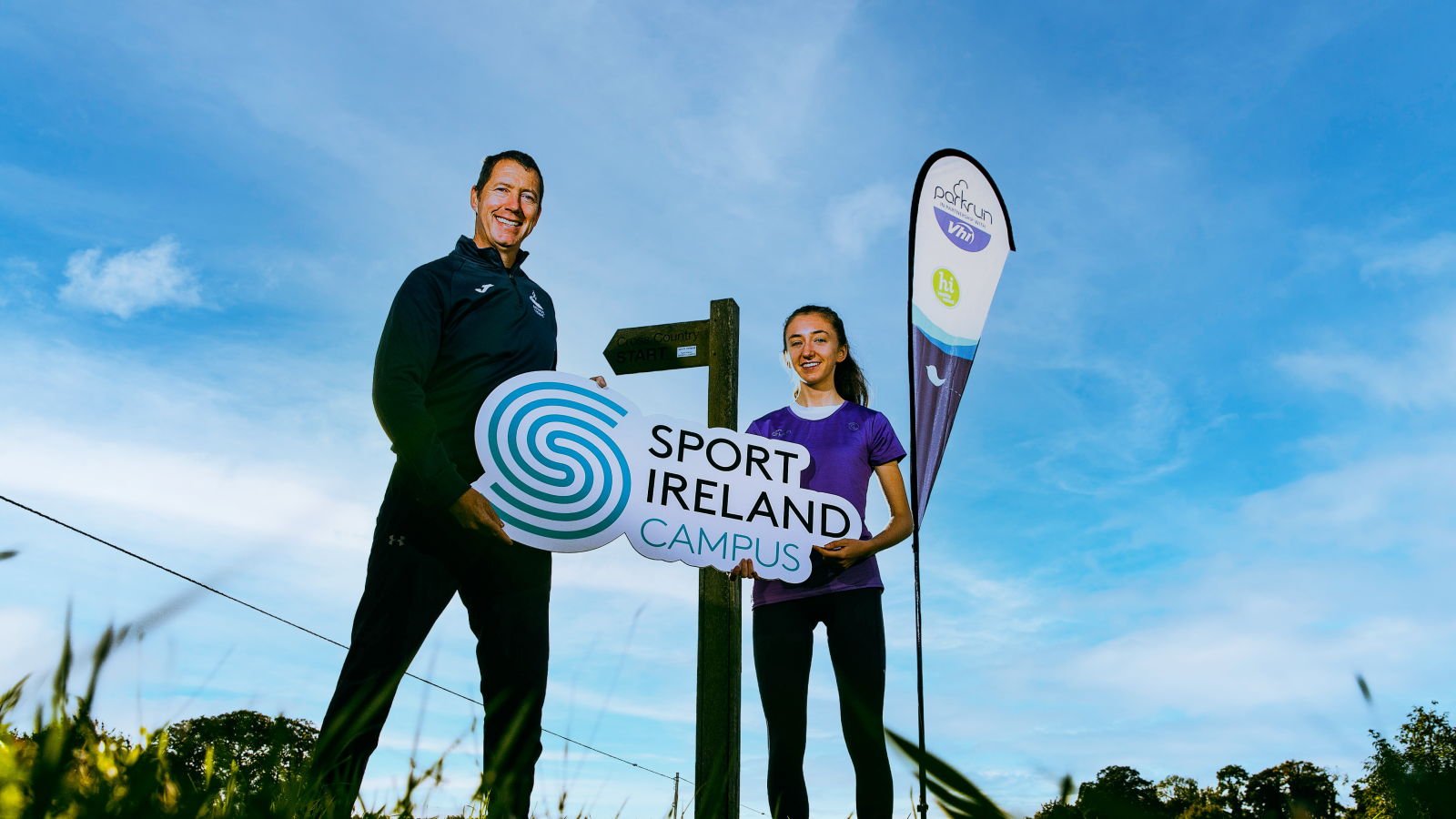 New Parkrun set for Sport Ireland Campus
Parkrun enthusiasts will be in their element with the announcement of a brand-new parkrun location at the Sport Ireland Campus in Blanchardstown.
The Sport Ireland Campus, which is the home of Irish Sport, not just for Athletes, but for the community will welcome participants for the first time at 9.30am on Saturday October 23rd and the new location is sure to prove hugely popular with walkers, runners, and spectators alike.
Set on a mixture of grass and trail paths, the 5k route will start and finish at Abbotstown House which overlooks the course that will be used for the upcoming European Cross-Country Championships set for the Sport Ireland Campus on December 12th 2021.
Speaking at the launch of the new parkrun, Chief Executive of Sport Ireland John Treacy said: "A key strategic goal for the Sport Ireland Campus is to promote recreational use of the incredible facilities in our 500 acre location. After the European Cross Country Championships in December, the same course will be available for parkrun participants and it's wonderful to see high performance athletes and recreational runners using the same course".
Olympian and Athletics Ireland Regional Development Officer, David Matthews, who was also on hand to officially launch the new Sport Ireland Campus parkrun said: "The Sport Ireland Campus is very much about supporting the community and parkrun offers a fantastic opportunity for people to get active in a supportive and social environment, in what is surely one of the most unique parkrun locations in Ireland."
The Sport Ireland parkrun is free to enter and will take place at 9.30am every Saturday morning with walkers, runners, and supporters all welcome.
Matt Shields, parkrun Country Manager said: "The parkrun community is growing all the time – but it's all still based on the simple, basic principles formed from the start: weekly, free, 5k, for everyone, forever."
"The parkrun will not only help people to get fit but it is also a great opportunity for locals to come together and enjoy a coffee after some exercise." Those keen to participate or volunteer should head to the Sport Ireland parkrun website here to sign up for their runner's barcode (which needs to be brought along to every event).