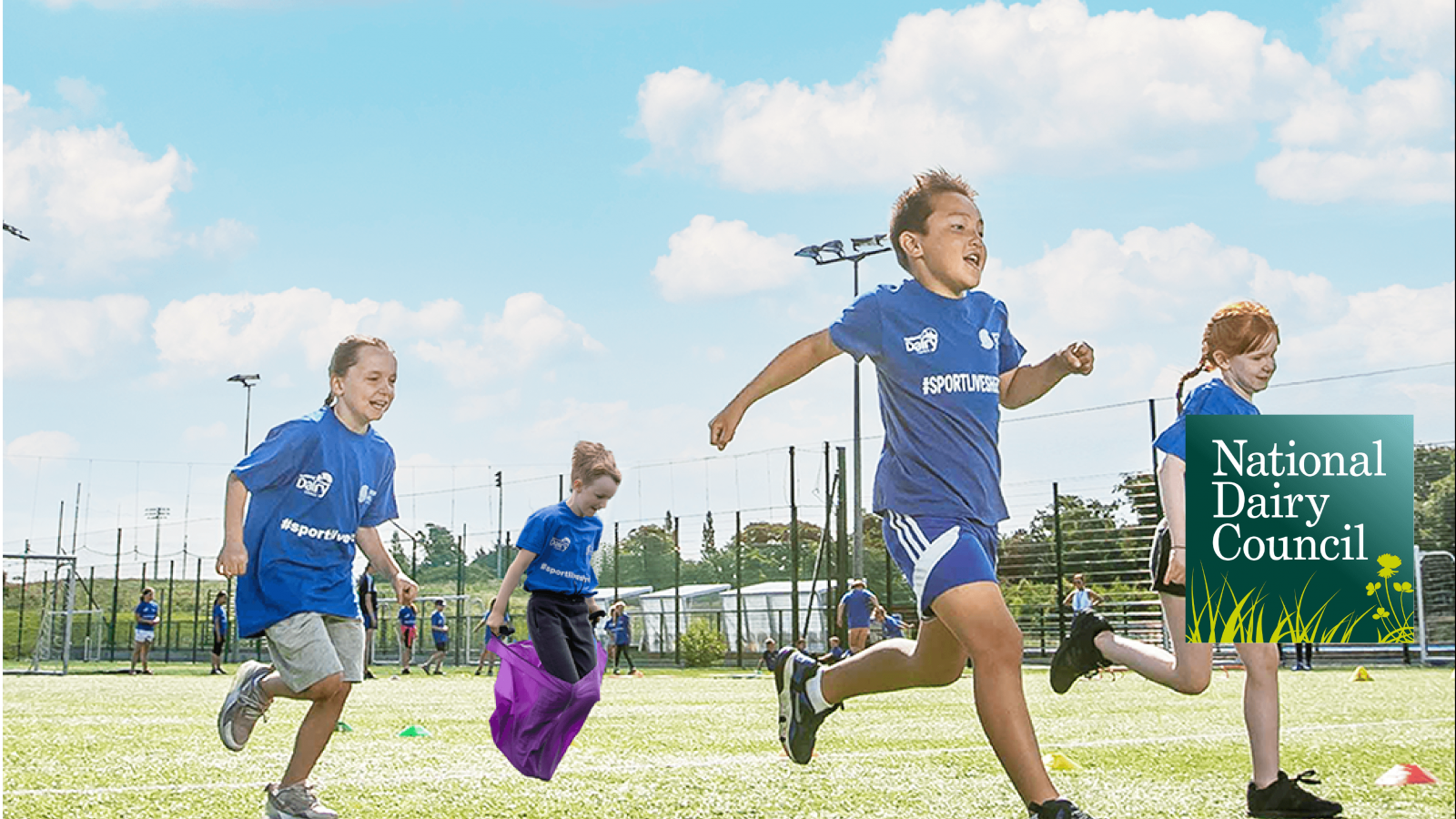 Sport Ireland Campus are delighted to announce that our Kids Summer Camps, sponsored by National Dairy Council will run for 8 weeks this summer starting from July 5th. 
Of course, this summer, our primary objective is to provide a safe environment for children to experience the joy of summer camps and our key health and safety measures are highlighted in the list below.  This camp is for children aged 5-12 years old.
Our kids sports summer camps will inspire kids for their sporting life to come and encourage them to try new sports and new experiences.  Our world-class facilities are matched only by the fun atmosphere and quality coaching.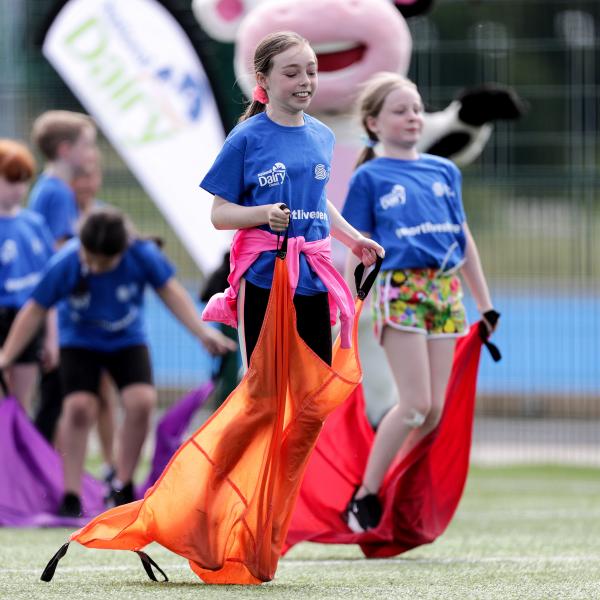 Kids Summer Camps
Sports include:
· NDC Sports Day challenge - to make up for the missed School Sports Day!
· Track & Field athletics, Long Jump, High Jump
· Throwing athletics - Javelin, Shot Put
· Team Sports - Gaelic Football, Soccer, Unihoc
· Racket Sports - Badminton, Tennis
· Kick Rounders
· Cross Country Running/ Walking
· Skills Challenges
· More sports to be added subject to Covid restrictions being lifted/ availability.
What you need to know...
Only available to book online 

here

Costs €100 for 5 day summer camp (€85 for August 4 day summer camp)

Kids summer camps are suitable for children ages 5-12, Teen summer camps 13-15.

Summer Camps run from 9am to 3pm daily, with an option of Extra time from 3pm-5pm at an extra cost €30 (or €25 for August 4 day summer camp).
 All kids will receive a Sport Ireland Campus Camp Pack which includes a T-shirt, Bag and Water bottle (please mark names clearly on water bottle if using during summer camp).

Our camps are sponsored by National Dairy Council.  Kids will receive nutrition workshop/ information booklets and take part in fun NDC Sports Day activities.

All activities will incorporate social distancing

Ratio of 1:10

They will be multiple drop off/ pick up points to assist with managing social distancing. Please familiarise yourself with your drop off and pick up location.  

So that you can book in confidence, detailed safety precautions are outlined below. 

Extra time will involve a movie on large screen in the National Indoor Arena

Prior to camp commencement, you will receive an email with details about the camp and importantly this email will give details on your specific drop off/collection point. Please ensure you and your child are familiar with the information contained within this email before your camp commences.

If a case of Covid-19 is confirmed, Sport Ireland Campus will follow the latest HSE advice and guidelines which may lead to including the camp being brought to an end prematurely.

Should a camp be cancelled prematurely, a pro rata refund will be available to attendees reflecting the days missed.

Should a camp be cancelled in advance of the camp starting in line with HSE or Government advice, a full refund will be provided.
HEALTH & SAFETY PROTOCOLS:
There will be a temperature check of each camp participant on arrival. If your temperature check reads 37.5 degrees Celsius or above a second reading will be taken. If this reading is still 37.5 degrees Celsius or above, you will not be permitted access to the summer camp

In advance of the activity, participants should  only travel to the activity venue  with a designated carer and/or members of the same household. 

We ask participants and parents not to congregate at the beginning or end of the activity. Please arrive on time for sign-in and temperature check at your drop-off zone. Sport Ireland Campus ask that you are at this location 5 minutes before your designated start of camp time. Drop off will not be permitted before this time.

Each participant must have their own water bottle, bag, lunch.

Children will be asked to hand sanitise throughout the day

We ask you to  encourage your children to adopt good respiratory hygiene, covering their nose etc all participants should be advised to stay home if they feel unwell, and to consult their GP if they have any of the symptoms relating to Covid-19. If a participant becomes unwell during the activity, they should be isolated from other participants and return home as soon as possible.

There will be no access to any changing facilities for any reason.

If a participant displays any of the symptoms of Covid-19 and becomes unwell during the camp, they will be brought to a safe isolation area away from other participants and a parent will be contacted to return them to home as soon as possible

Emergency First Aid – Summer Camp supervisors will have emergency first aid equipment and have been trained on how to perform emergency first aid using PPE.

Health Declaration – each participant agrees to the health declaration terms and conditions when signing up and will reconfirm status prior to start of summer camp.
Keep it Balanced
Typically, a packed lunch should contain all of the major food groups:
Ø 1 portion of starchy carbohydrate (e.g. wholegrain breads, pittas and wraps, brown rice/pasta)
Ø 1 portion of meat or meat alternative (e.g. chicken, fish, egg, pulses)
Ø 1 portion of dairy (e.g. yogurt, cheese)
Ø 1 or more portion of vegetable (e.g. carrot sticks, peppers, sweetcorn, lettuce, onion)
Ø 1 or more portion of fruit (e.g. apple, orange, banana, pear, kiwi)
Ø A drink of water and/or milk
Some Tips:
ü Be prepared and organised – preparation in advance will not only save you time, but will reduce the chances of opting for last minute ready-made lunches or convenience foods which can be high in sugar, fat and salt.
ü Get the kids involved – learning about food and nutrition are important life skills and should be encouraged from an early age. Children are more likely to be interested in their lunches if they have helped to choose and prepare them. Don't be afraid to let them experiment!
ü Try new foods – trying new foods from an early age plays a huge role in a child's willingness and acceptance of different foods. Children's food preferences evolve as their palates mature, so continuously encouraging them to try new and different foods is a crucial step in their development of good eating habits.
ü Shake things up – variety is key, not only does variation in the diet provide nutritional benefits, but reduces boredom and lack of interest in food. This is particularly important for children and teenagers, as they can be prone to becoming fussy eaters.
ü Consider presentation – it is worth spending that extra few minutes on presentation, especially for younger children. Aim for a variety of shapes, colours and textures in the lunchbox. The more pleasing a packed lunch looks; the more likely kids are to eat and enjoy it. It may be worth investing in colourful, easy-open Tupperware, lunchboxes and thermos flasks to liven up lunchtime.
'Dairy-licious Ideas
The Department of Health advise 3 servings from the 'milk, yogurt and cheese' food group each day for those aged 5 years and up; with 5 servings recommended for 9-18-year olds due to the importance of calcium during this life stage
Help your child boost their calcium intake with these lunchbox ideas:
• a container/mini-carton of milk (200ml)
• a pot of yogurt, homemade smoothie or rice pudding
• a matchbox-size (25 g) piece of cheese such as cheddar, edam or gouda.
Lunchbox ideas Sandwich fillers: - Avocado, crunchy peppers and cheddar - Tuna and sweetcorn, spinach leaves and mayonnaise - Chicken, mixed salad and tomato relish - Turkey, grated cheddar and tomato
Sandwich alternatives: - Pesto pasta salad with chicken and peppers - Mild spiced couscous with roasted veg and chickpeas - Brown rice salad with sliced hardboiled egg, avocado and spring onion - Homemade soup and brown bread
Snacks: - Carrot and red pepper sticks with hummus - Cubed cheddar cheese with grapes - Fruit salad with yogurt and seeds - Fresh fruit smoothie made with milk or yogurt
Alternative Sweet Treats: - Homemade flapjacks - Homemade banana bread - Mini box of raisins/ dried fruit