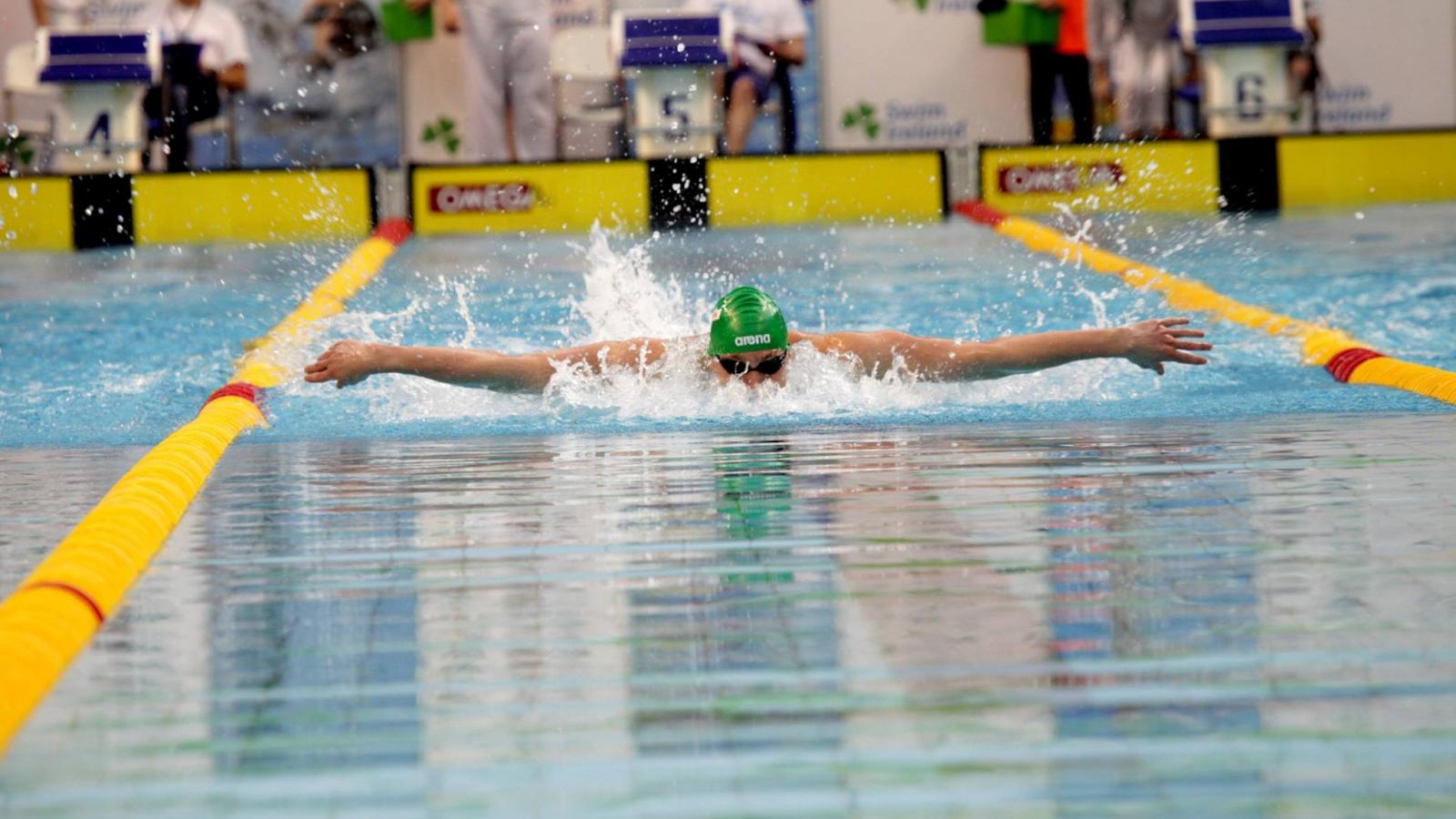 The Sport Ireland Campus Adult Swim lessons are held in the world-class Sport Ireland National Aquatic Centre under the guidance of expert and dedicated teachers and coaches.
With beginner, improver, advanced and triathlon classes available there is something available for all levels of ability.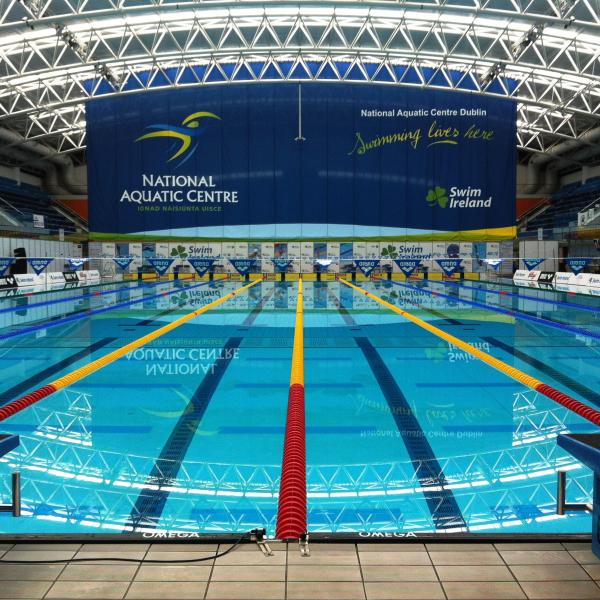 World Class Facilities
The Sport Ireland Campus Swim Adult Lessons Academy are held in the state-of-the-art Sport Ireland National Aquatic Centre. This is Ireland's national swimming centre and is not only built to Olympic standards but was also home to the 2003 Special Olympics Pool swimming and diving events.
The swim lessons are held in a 10-lane 50-metre x 25-metre international-standard swimming pool with two moveable floors which allow our coaches to cater for all ability levels during our swimming lessons. 
There is also a 25-metre international standard diving/warm-up pool to meet the needs of those in swimming lessons.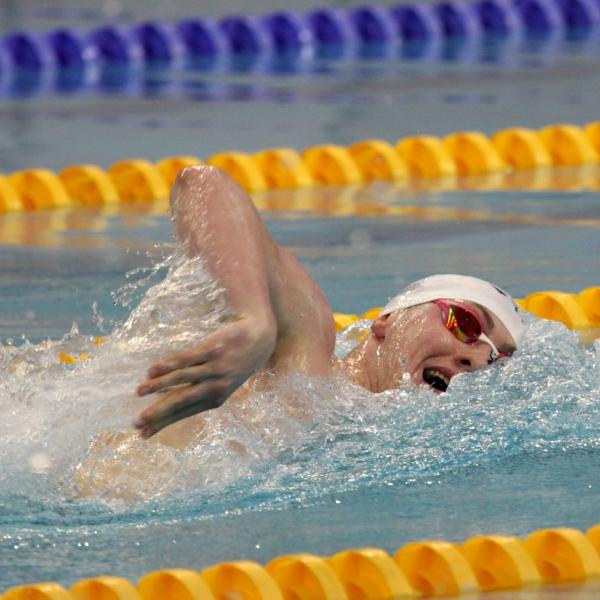 Top Level Coaching
The coaches who conduct the Sport Ireland Campus swimming lessons are fully qualified, dedicated and expert swim coaches to ensure your child will have a thoroughly enjoyable time learning and developing their swimming skills.
It is the combination of swim coaches and our world-class facilities which allow us to provide a swim lessons academy which is unrivalled.
Adult Swim Academy Lessons
Beginners
Learning to swim has no age limit, all swimmers who attend a beginner's class have the same fear and apprehensions, from getting your little toe wet to putting your face in the water. Understanding that you are not the only one with these fears will help you to overcome yours. Our teachers are understanding and patient and will help you to achieve your goal of learning how to swim, these sessions are delivered in 1 to 1.20 depth and for the nervous beginners class on a Tuesday is one teacher in the water to help and encourage while another teacher is on pool side directing the class.
Nervous beginners:
For swimmers who are very nervous in the water, there's a teacher in the water with each class- 45 min class
Beginners:
Take the plunge to learn how to swim- it doesn't matter what age you are- 45 min class
​​Improvers
These sessions are for those swimmers who have learned the basics and would like to learn techniques and build on their capabilities. The depth of water is the same as beginner classes, however, the swimmers will be brought on occasion into deeper water. The stroke technique will be gradually built on from body position leading to leg kick which will lead on to arm action and then combining them all together with breathing and timing. A variety of strokes and skills will be taught at these levels - 45 min class
​Advanced
When a swimmer has progressed through the programme they will join the lengths class, this will help to develop confidence in deep water and swimmers will learn new skills like diving. This class is a great way to further your swimming ability and to keep fit if you are already a confident swimmer you can join this group straight away. These lessons work on the finishing touches to all strokes, building stamina and developing other aquatic skills - 45 min class
Triathlon Swim Coaching Sessions
For all triathletes or those interested in joining the sport why not enhance your performance in any competition by learning the aquatic skills and technique required for the swimming event. By improving your stroke, you will increase your strength and mobility while improving aquatic stamina. These lessons develop aquatic skills for triathlon competitors, improve technique and stamina - 45 min class