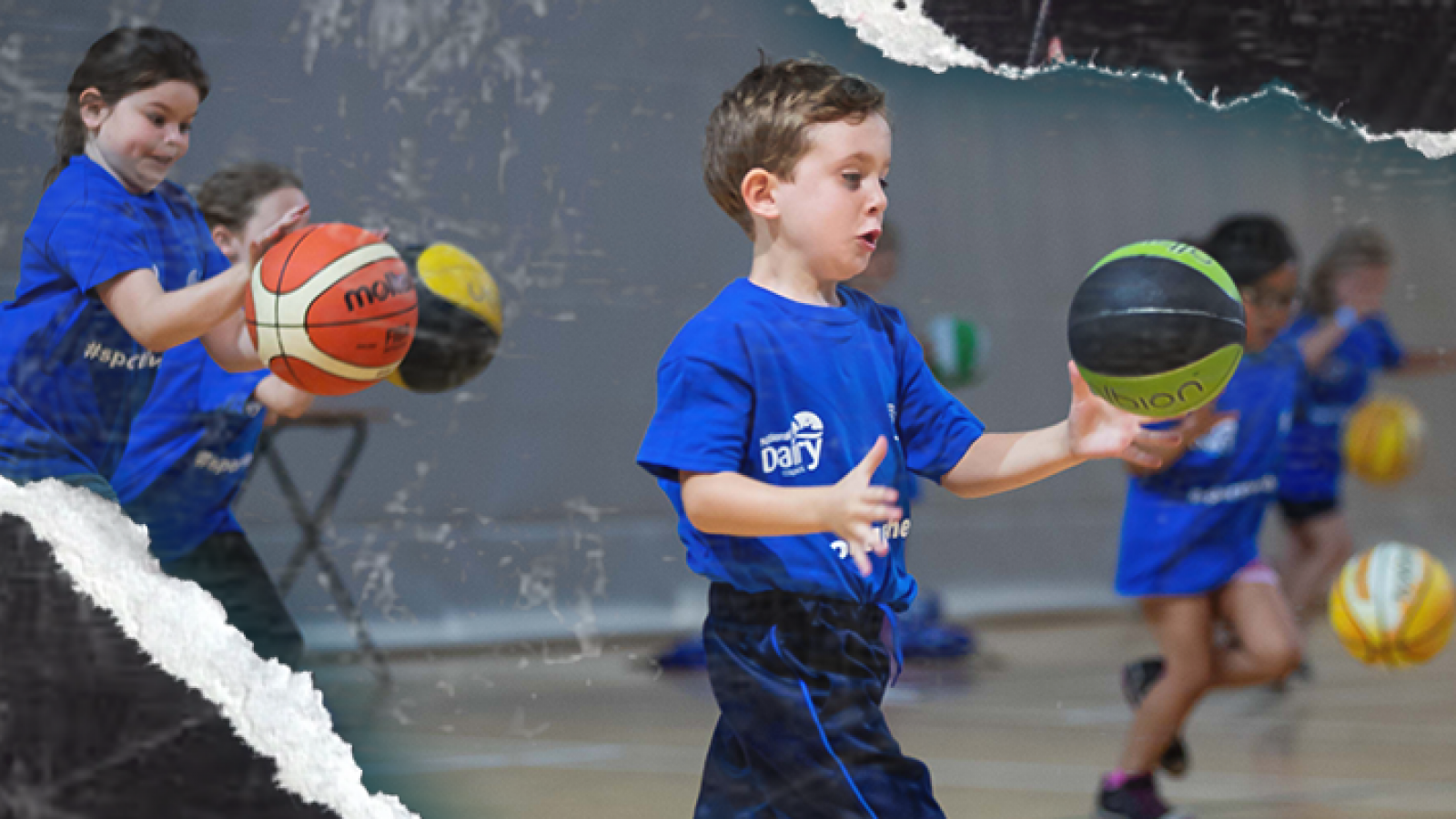 Sport Ireland Campus are delighted to announce that our Kids Halloween Camps, sponsored by National Dairy Council will run from Tuesday 26th – Friday 29th. 
Our kids sports halloween camps will inspire kids for their sporting life to come and encourage them to try new sports and new experiences.  Our world-class indoor and outdoor facilities are matched only by the fun atmosphere and quality coaching
What the camp includes:
World class indoor and outdoor facilities
A variety of Multisport activities with the re-introduction of camp favourites such as: Basketball, Badminton, High Jump, Long Jump, Track running
Fun Gymnastics and Trampoline activities
New interactive indoor equipment
Halloween dress up day Friday 29th !
HEALTH & SAFETY PROTOCOLS:
There will be a temperature check of each camp participant on arrival. If your temperature check reads 37.5 degrees Celsius or above a second reading will be taken. If this reading is still 37.5 degrees Celsius or above, you will not be permitted access to the summer camp
In advance of the activity, participants should  only travel to the activity venue  with a designated carer and/or members of the same household. 
We ask participants and parents not to congregate at the beginning or end of the activity. Please arrive on time for sign-in and temperature check at your drop-off zone. Sport Ireland Campus ask that you are at this location 5 minutes before your designated start of camp time. Drop off will not be permitted before this time.
Each participant must have their own water bottle, bag, lunch.
Children will be asked to hand sanitise throughout the day
We ask you to  encourage your children to adopt good respiratory hygiene, covering their nose etc all participants should be advised to stay home if they feel unwell, and to consult their GP if they have any of the symptoms relating to Covid-19. If a participant becomes unwell during the activity, they should be isolated from other participants and return home as soon as possible.
There will be no access to any changing facilities for any reason.
If a participant displays any of the symptoms of Covid-19 and becomes unwell during the camp, they will be brought to a safe isolation area away from other participants and a parent will be contacted to return them to home as soon as possible
Emergency First Aid – Summer Camp supervisors will have emergency first aid equipment and have been trained on how to perform emergency first aid using PPE.
Health Declaration – each participant agrees to the health declaration terms and conditions when signing up and will reconfirm status prior to start of summer camp.