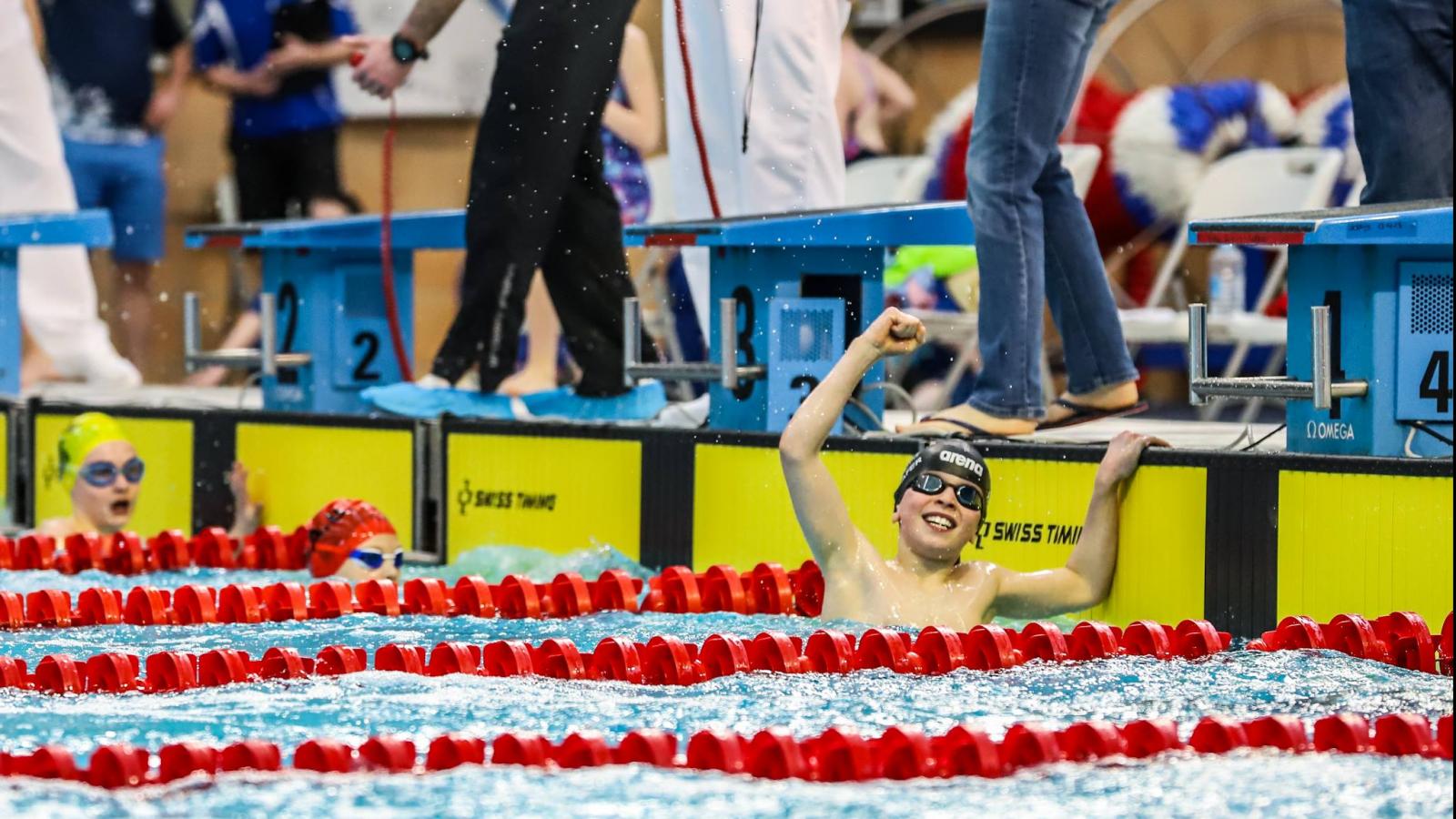 The Sport Ireland Campus team is delighted to announce the reopening of our Swim Academy from July 27th 2020. We have been busy planning for the reopening and we look forward to welcoming you / your child back to a safe swimming environment.  Safety is our number one priority and we have implemented new systems and protocols to ensure your health and well-being and that of our staff.  
Within the framework of government restrictions on volumes in an indoor setting, we are happy to confirm that most pre-paid classes can be delivered on the same day and time as customers had previously booked, between now and September 20th (8 weeks).  Due to restrictions, there are some class exceptions outlined below, as outlined in email sent. 
In September there will be a new academy launched and further details will be announced closer to the time.   
Check out our video below outlining new safety measures and protocols for the Swim Academy return.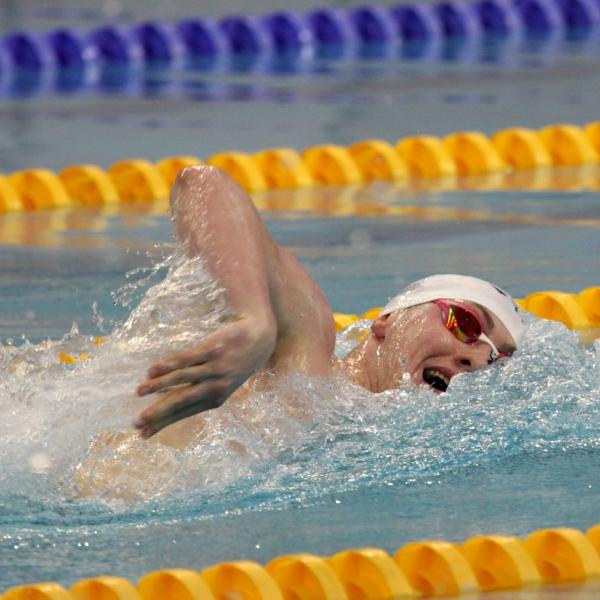 SWIM ACADEMY COVID 19 GUIDE
Reduced class size/larger pool space and new protocols in place to manage social distancing

Class duration has been reduced to 30 minutes to allow for sanitisation and capacity.  However there will be increased individual time in most classes due to class size.  Classes remain in pods.

Building numbers are restricted due to Government guidelines therefore Parents cannot stay inside the building and must wait in their cars in car park during classes. Parents should not leave the Campus during this time in case of emergency.

  
Only one parent may enter the building / changing area with their participating child.  Additional children/ adults may not enter the building.

Parents/guardians may accompany child to the changing area (Aquazone cubicles), and the swim teacher will collect from an allocated space for your class.

Please arrive 10 minutes before your class start time.  Late arrival

will

result in no access to that session due to time frames/resources.  Please be prepared for weather impact as waiting areas are outside so you may need an umbrella.
Please see maps at the bottom of this page which indicate your drop off/ pick up point for Waves, Level 1, Level 2-4.  Adults enter and exit reception as normal.
The parents of 'Waves' level children will be required to get in the pool with their children during this phase.  Waves and Level 1 classes will take place in the Aquazone pool. 

Waves Level

must arrive ready with flotation devices (armbands or discs). Teachers will remove aids when it is safe to do so.

No lockers will be available so kit bags must be taken out with parents until the end of the class.  This excludes Adult evening classes and Waves level parents who can use lockers in the changing village during this phase.

Children/participants must come beach ready (i.e. swimwear on underneath clothing) and change quickly on arrival in the designated area.  The arrival changing area will be on pool side and will be mixed/open hence arriving beach ready.

At the end of the class parents/guardians/carers must return to meet their child and will enter via back of NAC,  where the teacher will return the children and where parent can enter changing village.

 We request that children/participants shower at home before arrival because showers are not available during this phase. 

Parents/ participants will need to complete an online COVID 19 disclaimer prior to each class each week for the duration of their child's programme.  This online form will be sent via SMS weekly before each class (no less than 30 minutes prior to class). Failure to complete this form will result in access being denied for that class session.

Teachers from level 1 upwards will be teaching from poolside. Waves will be delivered in the lazy river, the class teacher will need to be in the water adhering to social distancing.

All participants/ parents must ensure hats and goggles and aids are secured at changing area to minimise contact with teacher at pool side.

Some classes cannot recommence at this time
Adult & Child

Level 5, 6, 7 and 8 

Splash

Triathlon

Teen

Pathway

Rookie

Adult morning Classes
    Customers in these classes will retain their credit until the classes restart.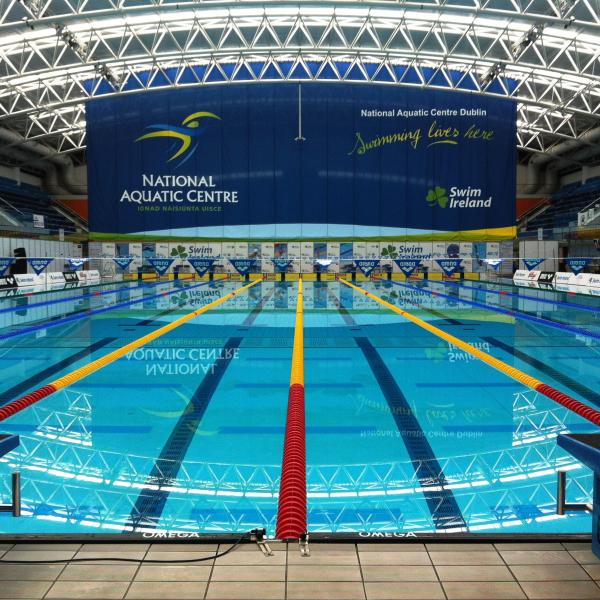 OTHER SAFETY MEASURES AT SPORT IRELAND CAMPUS
Temperature check – everyone that enters our buildings will be temperature checked. If you/ your child has a temperature over 37.5 degrees you will not be allowed to enter

Perspex protection  - we've installed Perspex dividers in key locations to protect our customers and staff  

Hand sanitisation stations – you will find hand sanitiser units throughout our facilities 

Information signage – there is signage and information screens throughout our facilities to remind and inform customers to take all reasonable precautions during this time. 

One way systems have been set up in some facilities which are highlighted by floor graphic vinyls and will be explained to you on arrival. 

New cleaning regimes have commenced to ensure that your changing areas are sanitised.   

COVID-19 Officers have been identified for each building and will ensure that all of our new procedures and protocols are implemented. 

If you wish to speak to anyone at any stage please email sales@sportirelandcampus.ie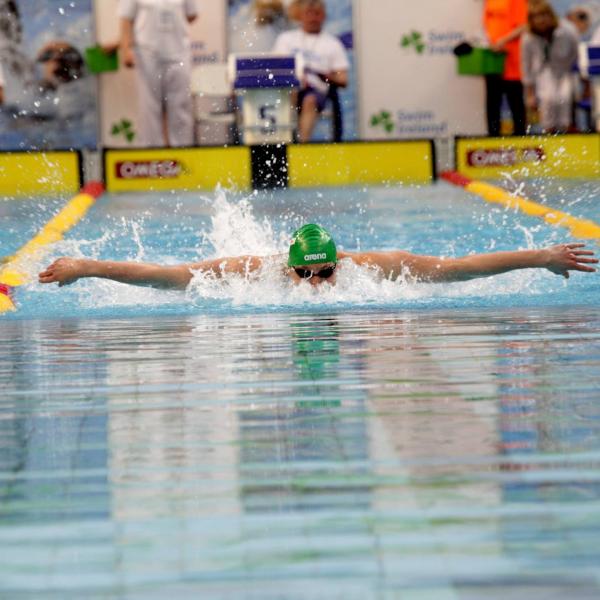 HOME PORTAL CREDITS
The current academy timetable will run for 8 weeks from July 27th to September 20th.  Anyone with more than 8 credits on their account, will be able to use that credit once the next stage of the academy is confirmed.
For those with less than 8 credits left, you can purchase additional classes online up to the week ending September 20th (in blocks of 2 or 3 credits). 
More detail will be released as soon as possible regarding classes after this stage.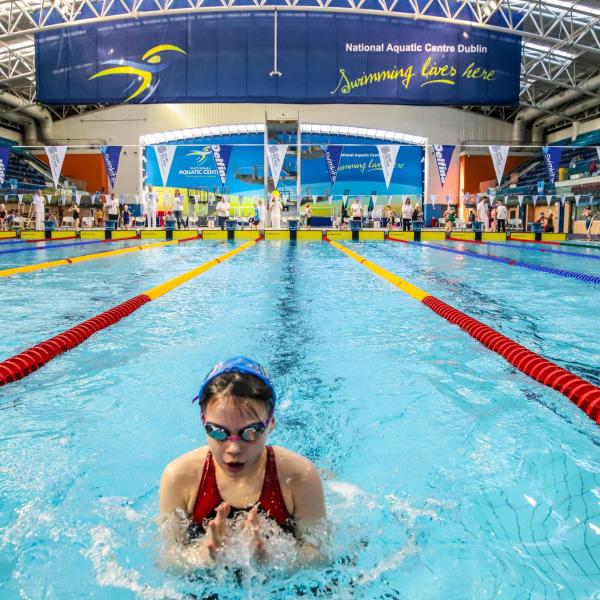 WHAT WE ASK OF OUR CUSTOMERS: 
Please arrive beach ready with swimming togs under clothes, ready for quick change in cubicle, an please quickly exit after the class.

Please allow a few extra minutes wait time before your start time to check in and get your temperature checked

Please ensure swimmers shower at home before coming to the class,   

Please wash/sanitise hands – especially on arrival and when you leave the building

Please limit congregating in groups 

Usage of face masks is discretionary

Follow one way systems 

Please enter and pick up children for changing in the designated areas.
Thank you for your support.
We look forward to welcoming you back!
Swim Academy Drop off/Pick up Maps