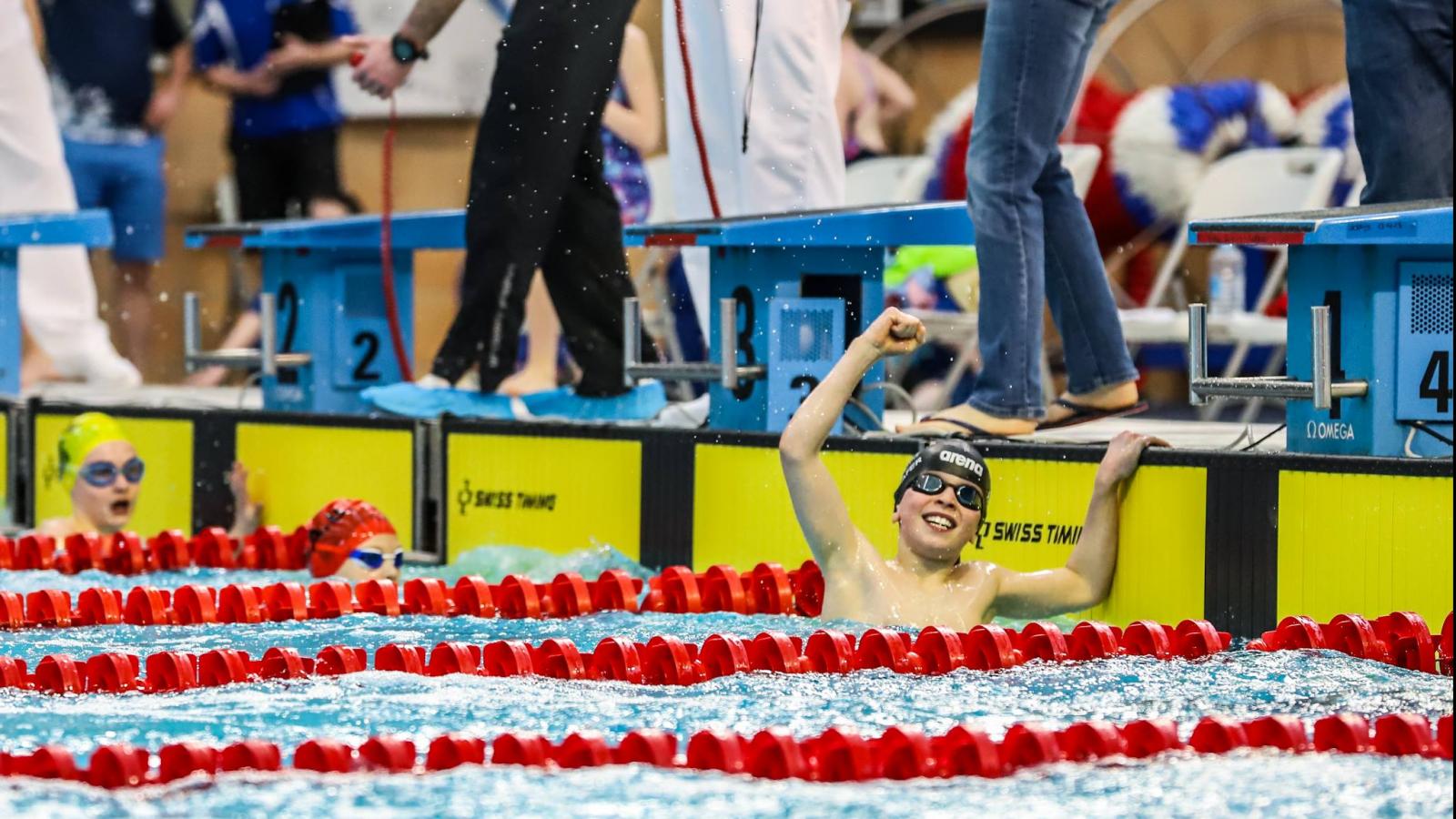 The Sport Ireland Campus team are delighted to announce our Swim Academy is back! 
Safety is our number one priority, and we continue to implement the Covid-19 systems and protocols we have in place to ensure you and your child's health and well-being and that of our staff and other user groups.  
We are happy to confirm our full new programme has now recommenced. There have been some changes to classes and structure due to design restrictions and pool layout changes. For any questions you may have on this or any questions relating to the programme our team are on hand and are more than happy to assist you. 
Check out our video below outlining safety measures and protocols for the Swim Academy return.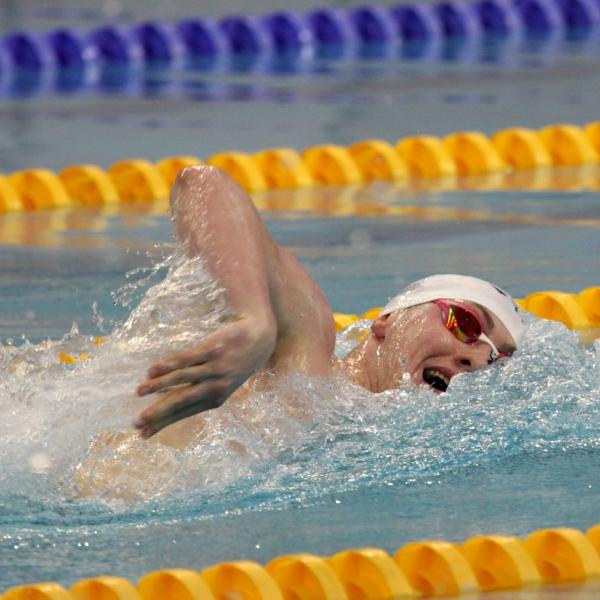 SWIM ACADEMY COVID 19 GUIDE
Class sizes will be in line with the most up to date government advice along with Swim Ireland guidelines regarding swimming pool's ability to mitigate the risks of Covid-19.

Class durations are 30 minutes to allow for sanitisation and traffic flow management.  Classes will remain in pods in line with the most current government advice along with Swim Ireland guidelines regarding Covid-19.

One parent/guardian per child is permitted into the viewing gallery during class time. We cannot facilitate siblings, other family members or friends at this time.

Only one parent may enter the building / changing area with their participating child.  Additional children/ adults may not enter the building. Parents/guardians may accompany their child to their designated drop off/changing area and the swim teacher will collect them from this allocated space for their class.

Please ensure you are on site 10 minutes before your child's class start time to go through health screening and entry protocols.  Late arrival will result in no access to that session.  Please be prepared for impact of poor weather as waiting areas are outside so you may need an umbrella.

Entry to the Sport Ireland National Aquatic Centre is through the main reception doors.

No lockers will be available so kit bags must be taken out with parents until the end of the class.  This excludes Adult and teen evening classes.

Children/participants must come beach ready (i.e. swimwear on underneath clothing) and change quickly on arrival in the designated area.  The arrival changing area will be on pool side and will be mixed/open.

At the end of class parents/guardians/carers must return to meet their child at the rear exits of the NAC. Parents will enter via these back exits of NAC, where the teacher will return your child and where you and your child can enter the changing village.

We request that children/participants shower at home before arrival because showers are not available currently.

Parents/ participants will need to complete an online COVID 19 disclaimer prior to each class each week for the duration of their child's programme.  This online form will be sent via SMS weekly before each class (no less than 30 minutes prior to class). Failure to complete this form will result in access being denied for that class session.

All participants/ parents must ensure hats and goggles and aids are secured at changing area to minimise contact with teacher at pool side.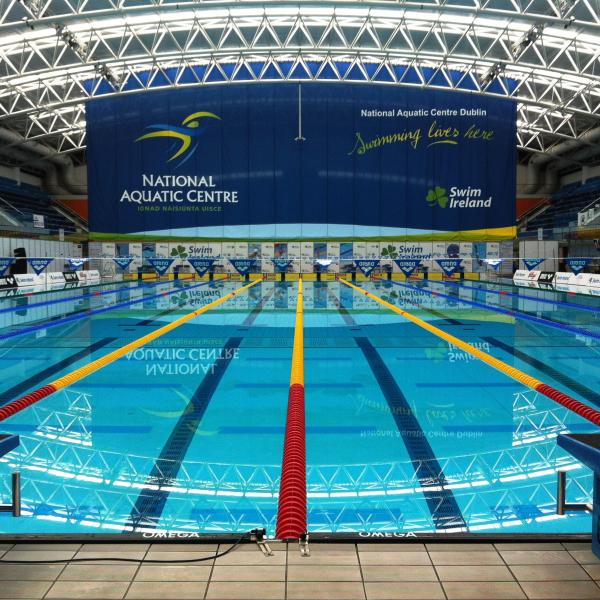 OTHER SAFETY MEASURES AT SPORT IRELAND CAMPUS
Temperature check – everyone that enters our buildings will be temperature checked. If you/ your child has a temperature over 37.5 degrees you will not be allowed to enter

Perspex protection  - we've installed Perspex dividers in key locations to protect our customers and staff  

Hand sanitisation stations – you will find hand sanitiser units throughout our facilities 

One way systems have been set up in some facilities which are highlighted by floor graphic vinyls and will be explained to you on arrival. 

Our hightened cleaning regimes  ensure that your changing areas are sanitised.   

COVID-19 Officers remain in each building and will ensure that all of our COVID-19 procedures and protocols are implemented. 

If you require assistance please email sales@sportirelandcampus.ie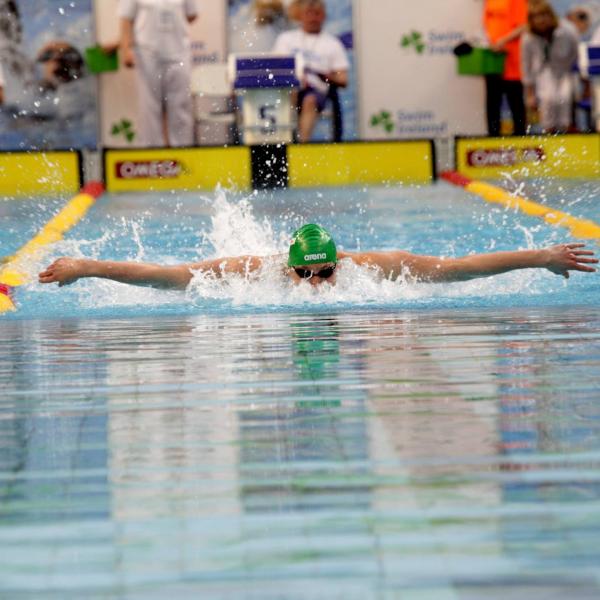 HOME PORTAL CREDITS
The swim academy timetable will run continuous from June 8th.
You can purchase additional class credits through your home portal. If you have any queries our team will be more than happy to assist you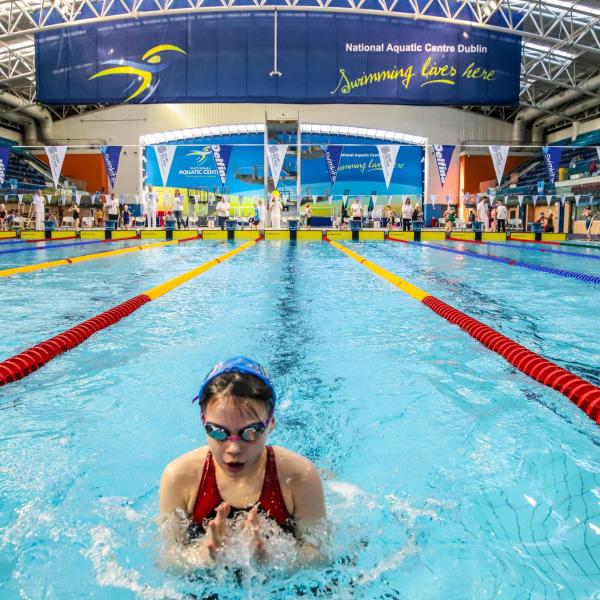 WHAT WE ASK OF OUR CUSTOMERS: 
Please arrive beach ready with swimming togs underneath your clothes, ready for quick change before your class. Please do not wear flip flops or pool shoes outside the facility.

Please allow 10 minutes before your start time to check in and get your temperature checked

Please ensure swimmers shower at home before coming to the class,  

Please wash/sanitise hands – especially on arrival and when you leave the building

Please limit congregating in groups

Usage of face masks is mandatory for all adults and children aged 13 and above

Please follow our one way systems

Please enter and pick up your child/children for changing at the designated collection points.
Thank you for your support.
We look forward to welcoming you back!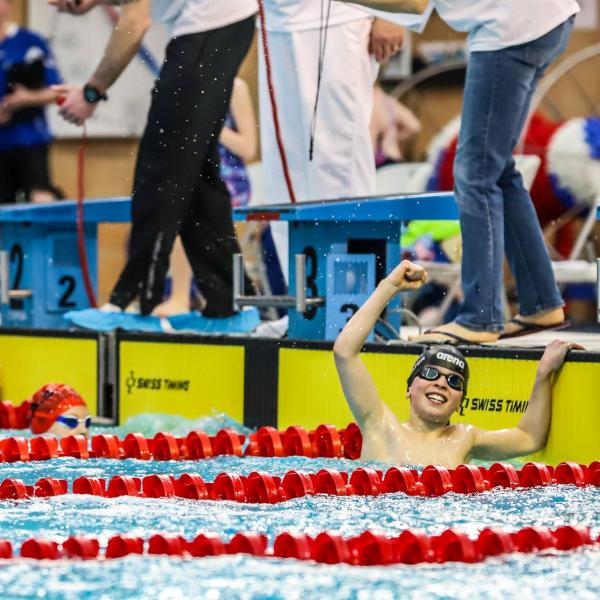 Swim Academy Assessments
Participants booking into our Child Learn to Swim Academy over 6 years of age require an assessment to determine what level to book into from Level 2 upwards.
Participants will be assessed by our Swim Teachers to determine which level is suitable for their entry point into our Swim Academy. Assessments run separate to Academy; class times are not available during assessment times. Cost for assessment is €100 which includes the first 9 credits towards the class you book into.
 Please see assessment protocols and procedures below:
We ask participants not to attend a session if they have tested positive or have any symptoms of Covid, are a close contact to somebody who has tested positive for Covid and please follow Government guidelines on travelling outside Ireland.
Participants should arrive 10 minutes prior to their allocated time.
Come beach ready (swim togs under clothes, changing rooms are only available at the end of the assessment).
Register and Health Declaration completion check at the meet and greet desk at front of building prior to entry.
Only one parent/guardian is permitted entry with the participant (no siblings, relatives or friends can be permitted at this time).
Follow directions to temperature check and entry point (any person with a temperature of over 37 ° will not be permitted entry​​.
Parent/guardian must remain on premises with participant.
Swim staff will assess participant and assign the level they are to book into.
Parent/guardian can log on to their home portal to find a class available in the level assigned to the participant 30 minutes after the assessment finishes.
Follow the exit route to the changing areas and exit the facility at the back of the building when assessment is finished.
Parents/participants will need to complete an online COVID 19 disclaimer prior to arrival for the assessment.
Please bring pool shoes to change into prior to coming onto poolside for adult and participant.
We are looking forward to welcoming you into our Swim Academy.